Kiyomizu Temple in Osaka
2011年 03月 05日
Kiyomizu Temple in Kyoto
is very famous.
Actually, there is Kiyomizu Temple in Osaka as well.
Unfortunately, their main building got damaged caused by heavy rain, and the new one is under the construction.
However, you can see two distinguished features of Kiyomizu Temple.
One is a stage….like the one in Kyoto.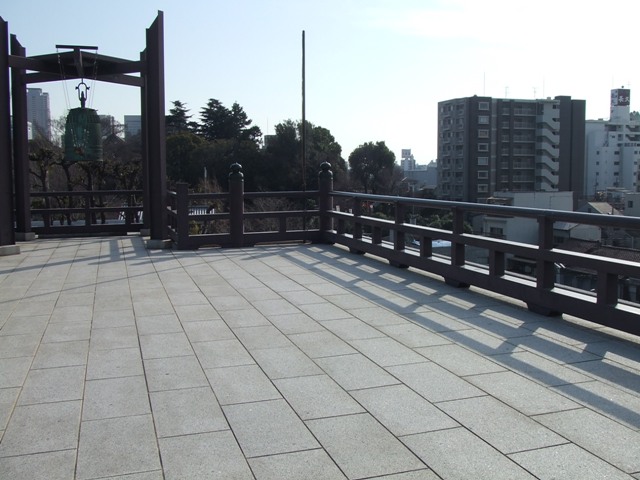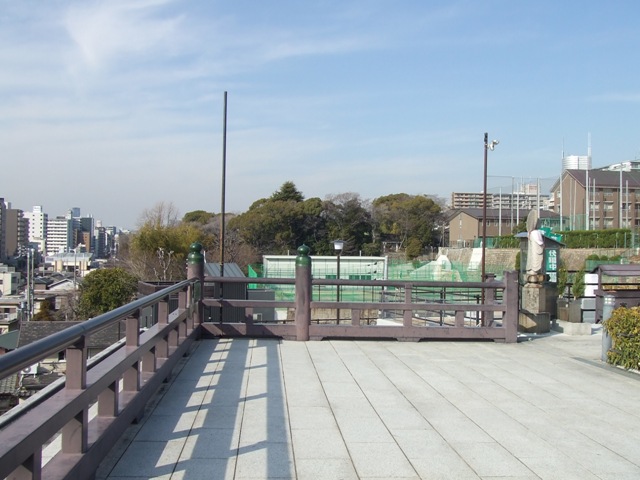 The view is spectacular.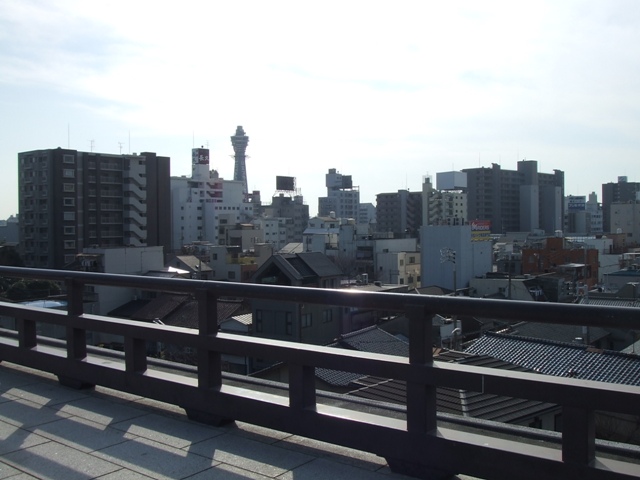 You can see the symbol of Osaka, Tsutenkaku Tower.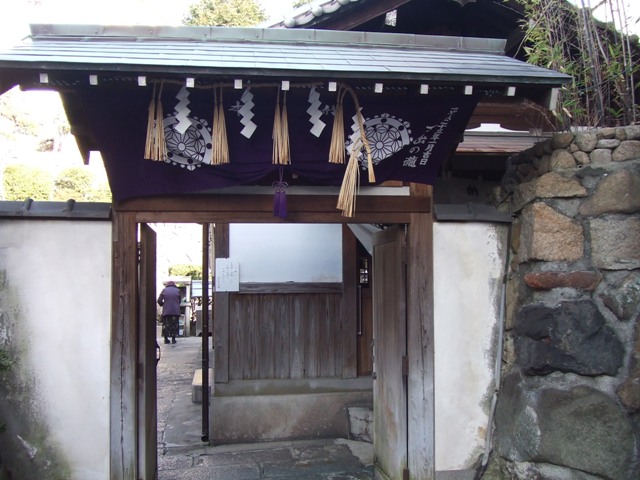 The other is a waterfall called "Tamade no Taki".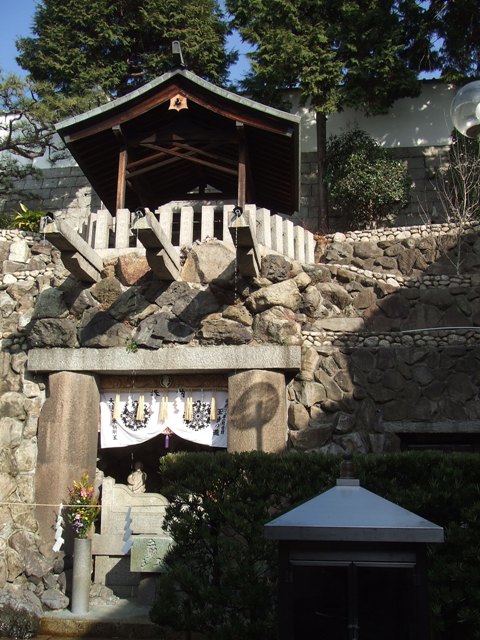 Well, in Kiyomizu Temple in Kyoto, there is "Otowa no Taki", which looks very similar.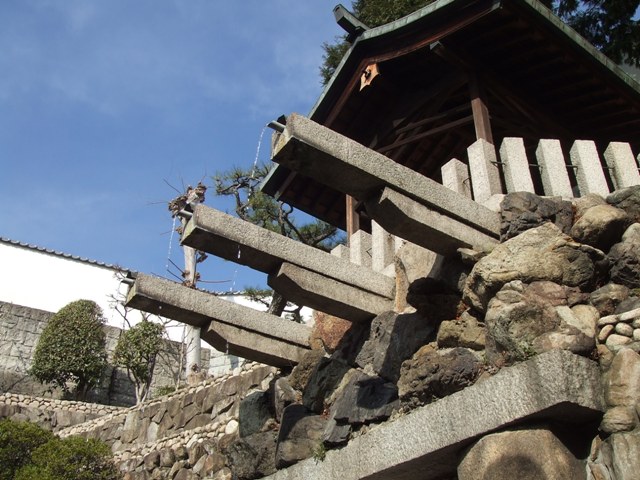 This waterfall is the real one. The water runs naturally, not from the tap.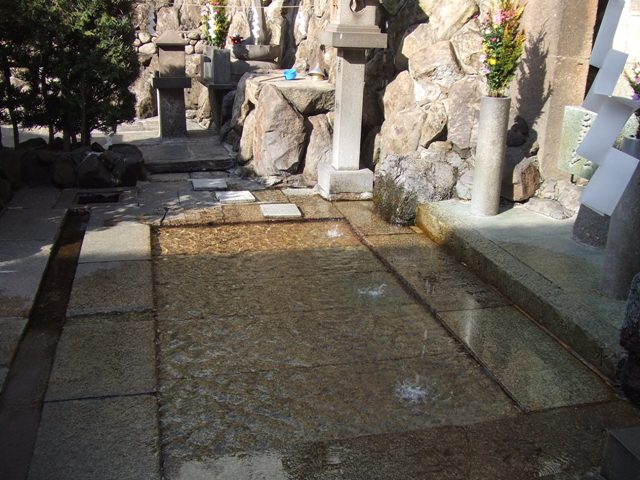 It is said that Prince Shotoku admired its spirituality.