Today's Lunch from Yaroku
2011年 02月 10日
I felt like I go to the soba restaurant too often, so I decided to eat famous Korokke (croquette) of Yaroku for lunch.
Yaroku is a restaurant that serves good Korokke, located near Sumiyoshi Grand Shrine. It is famous but I had never tried yet.
They have a branch shop for takeout so I started from their lunch box, o-bento.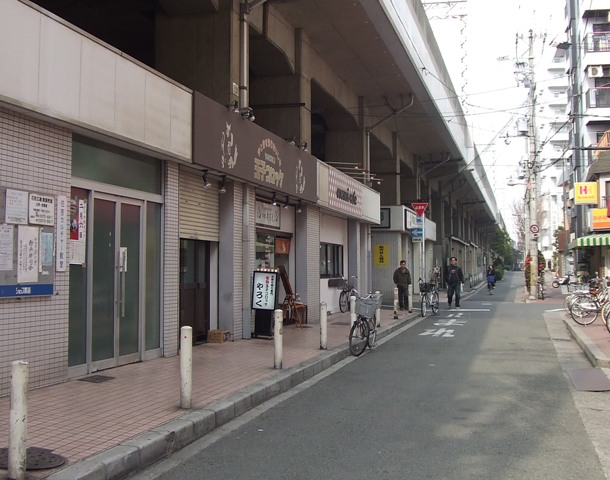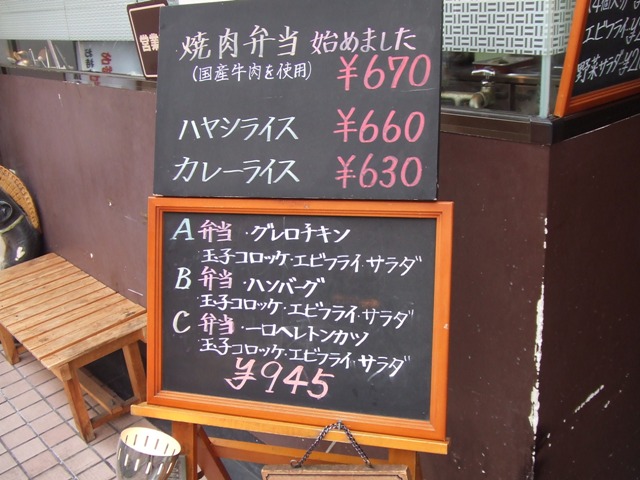 Their specialty is Tamago Korokke (egg croquette). I was so hungry that I got 945yen lunch combo C (C Bento), which contains Tamago Korokke, pork cutlet, salad, and rice.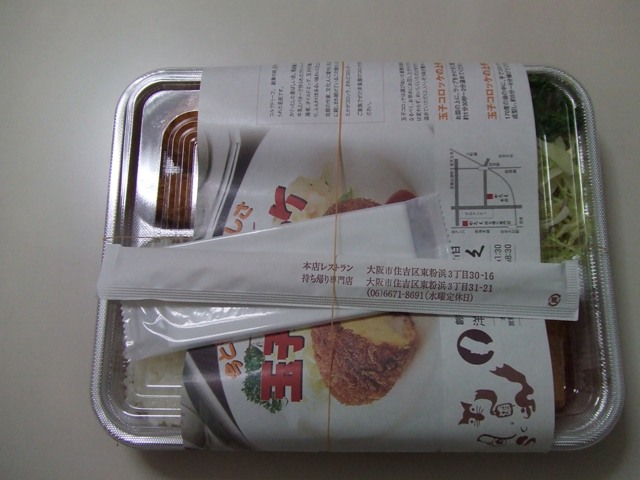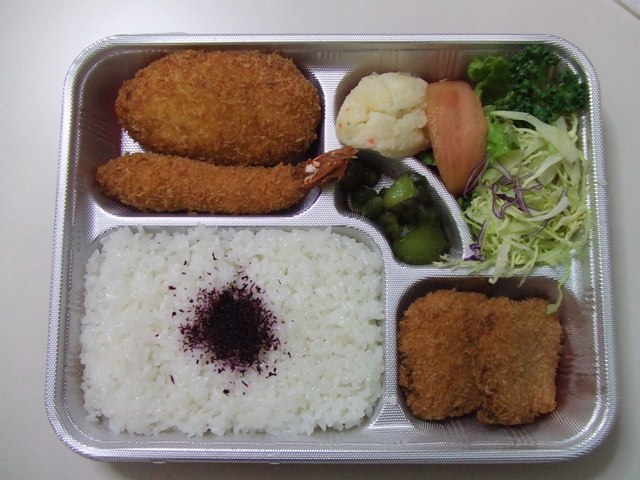 Outside the Korokke is crunchy, and the inside is creamy.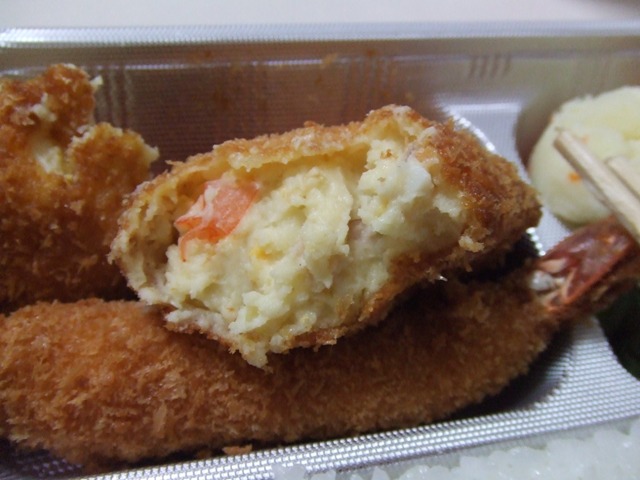 You can buy a piece of Tamago Korokke for 199 yen.