Tempura Restaurant in Hilton Plaza East
2011年 02月 02日
When there isn't so much time for a lunch time, and there are few people waiting, this Japanese restaurant is good. They take orders and serve food quickly. "Shin Kiraku is a popular place for businesspersons working around western part of Umeda (Kita Area). It is on the basement of Hilton Plaza East Building.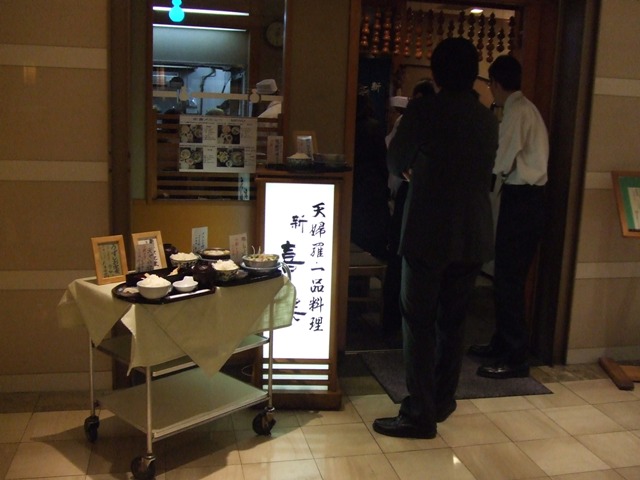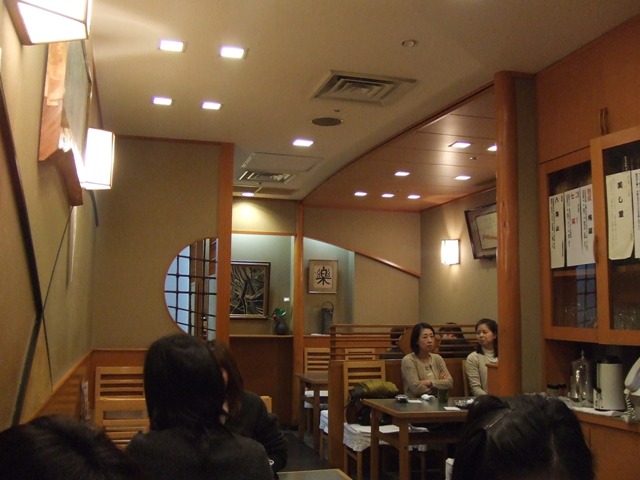 It's a tempura restaurant. My favorite. So I had combo of tempura on rice in a bowl, miso soup and pickles. It was 880 yen or so.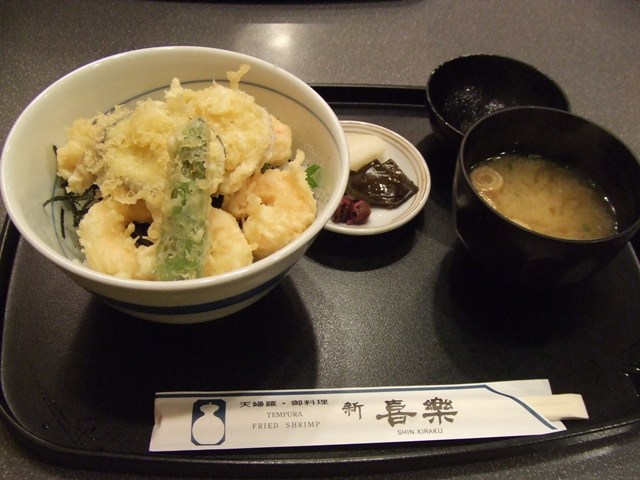 Other dishes are good, too.
(Duck soup combo)
There is an English menu here!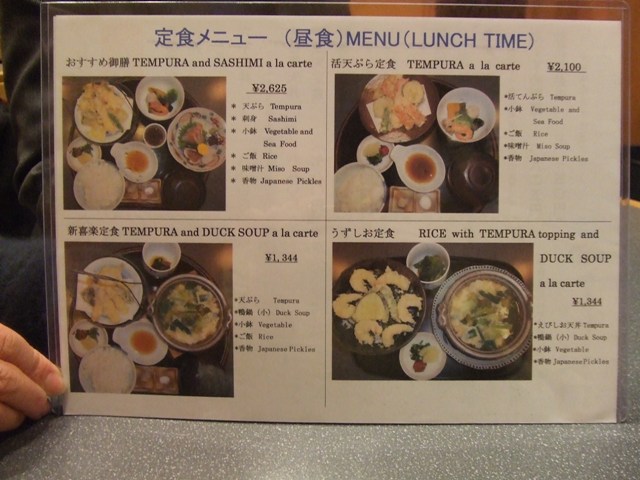 At night time, I guess people may come here to relax and drink sake.