Illumination in Midosuji Avenue
2010年 12月 18日
As I went to Umeda (JR Osaka Station area), I walked down Midosuji Avenue toward Yodoyabashi on the way back.
There are a lot of illumination lights right now.
This is Osaka City Hall in Nakanoshima.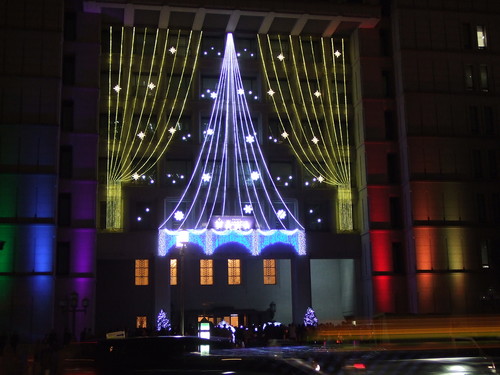 There is
a big illumination festival
around Nakanoshima Island, and I found it crowded.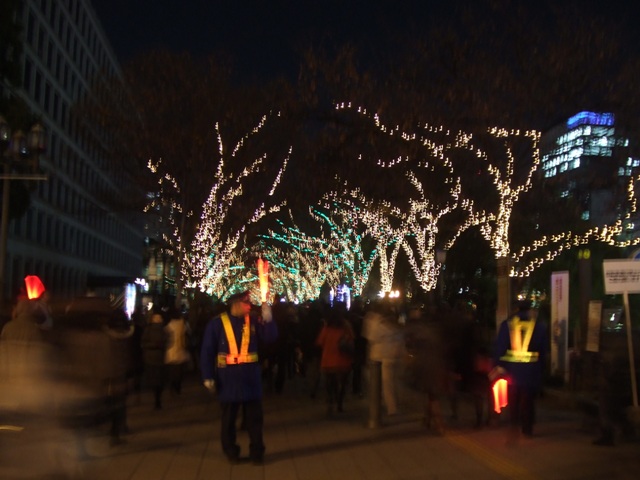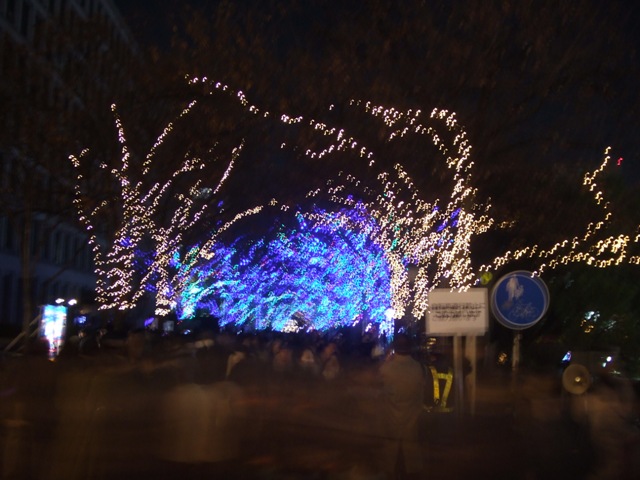 Here is the front of "Yodoyabashi odona", a fashionable building.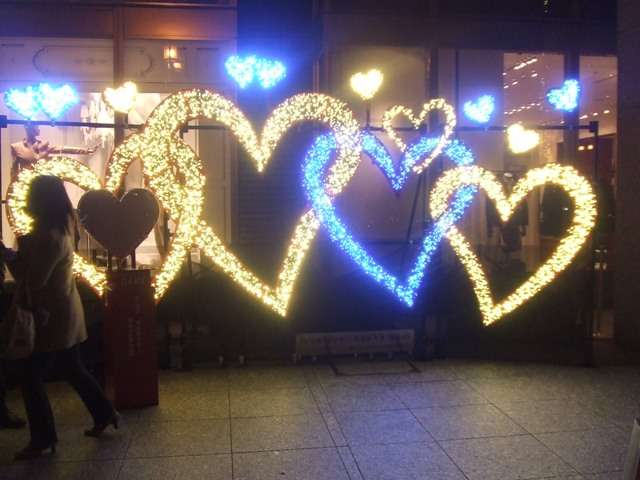 Last year, when I saw the illumination of Midosuji Avenue, I thought these straight poles of lights were ugly.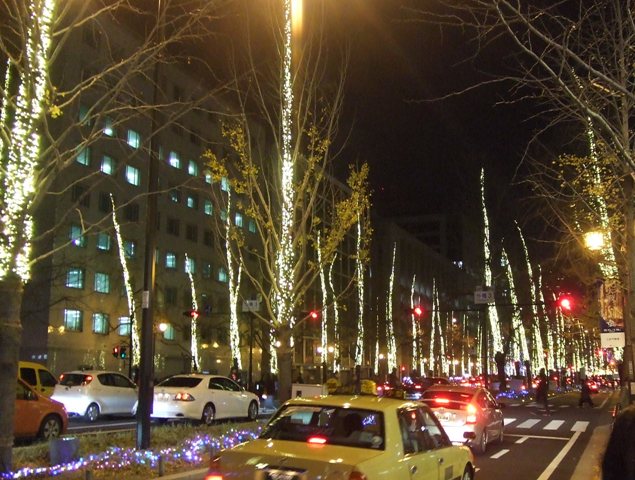 I still think they are ugly.
I like this kind of illumination. There lights are on the boughs of the trees.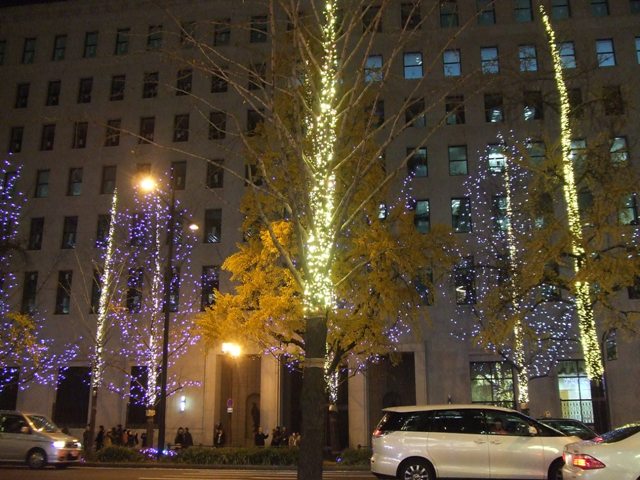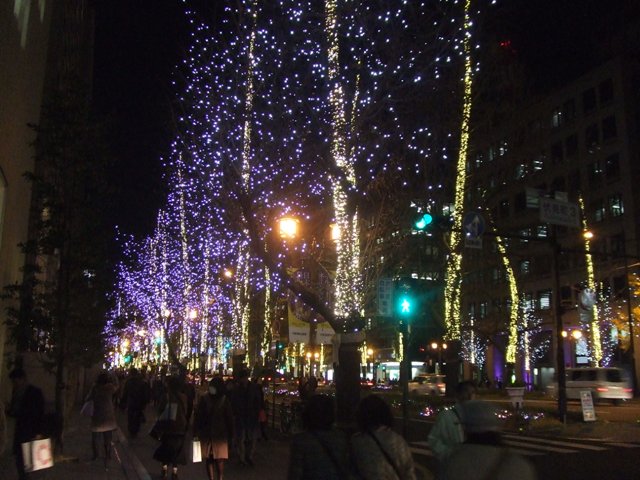 But one of my acquaintances said, when she was driving down Midosuji Avenue, these lights were spectacular and extremely beautiful.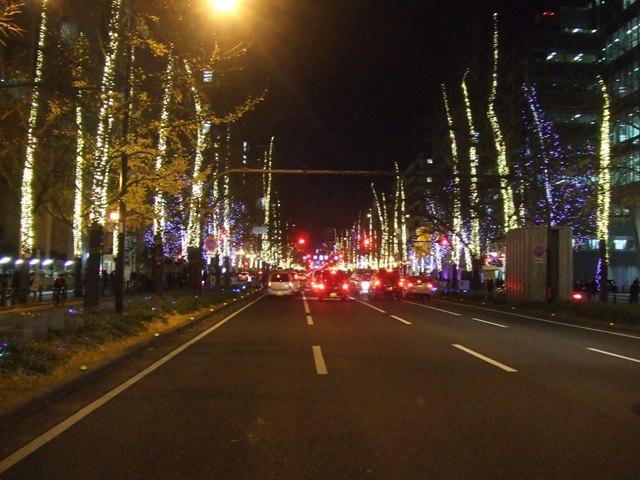 Yeah, maybe. I will try sometime.