Gorgeous Lunch time at a Japanese restaurant in Kyoto
2010年 12月 01日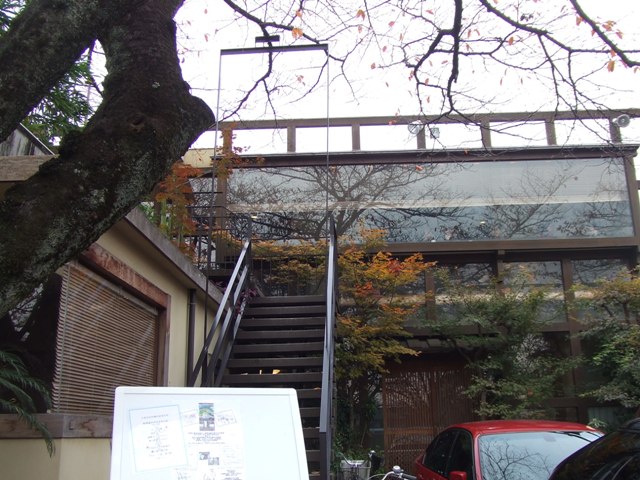 A friend of mine and I had lunch at a restaurant,
Kirakira Hikaru
. It is located beside Kamo River, and you can enjoy the view from the second floor.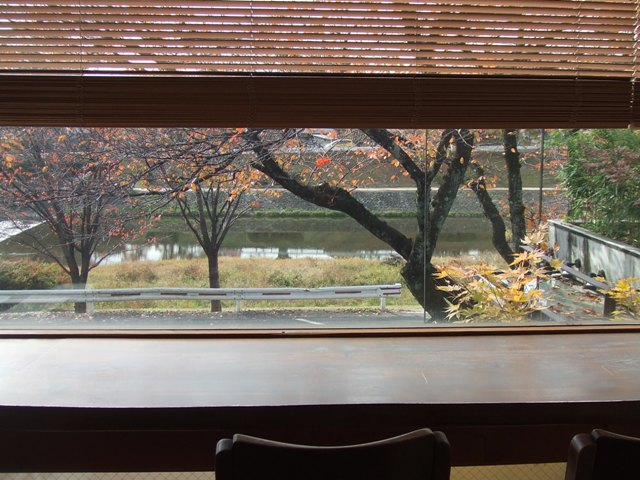 Started with appetizer,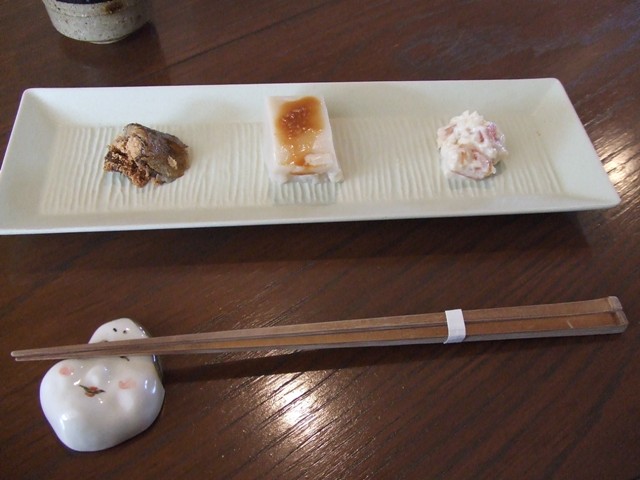 Three kinds of sashimi,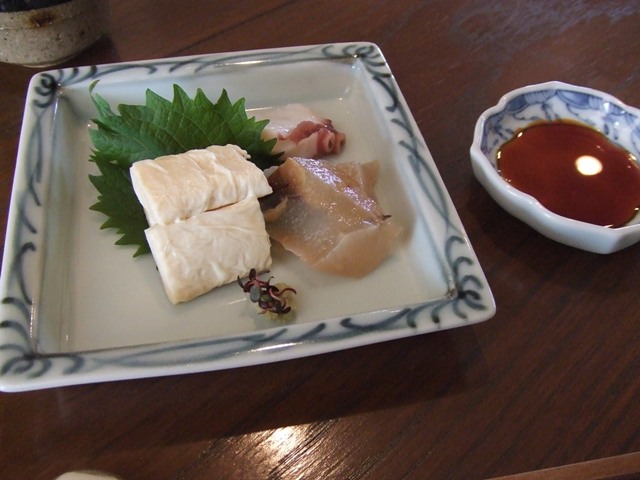 Tofu (yudofu), fish, and shiitake mashroom in a bowl,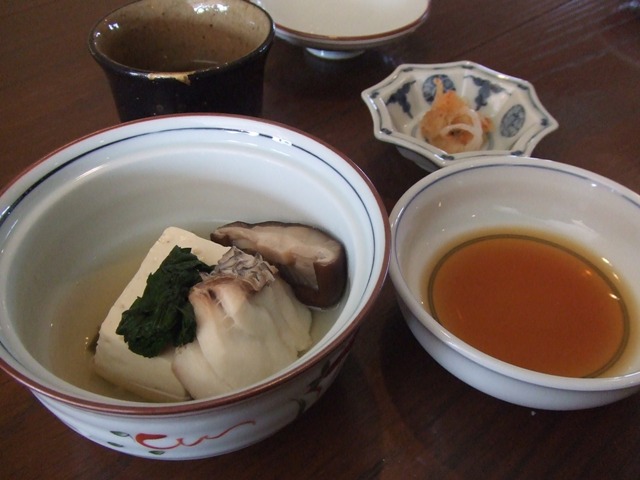 Tempura, my favorite.
Rice was also served.
Coffee was served after the meal.