The leaves are colorful at Kamigamo Shrine
2010年 11月 27日
It is nice to walk around Kyoto because the colors of the leaves are beautiful in autumn.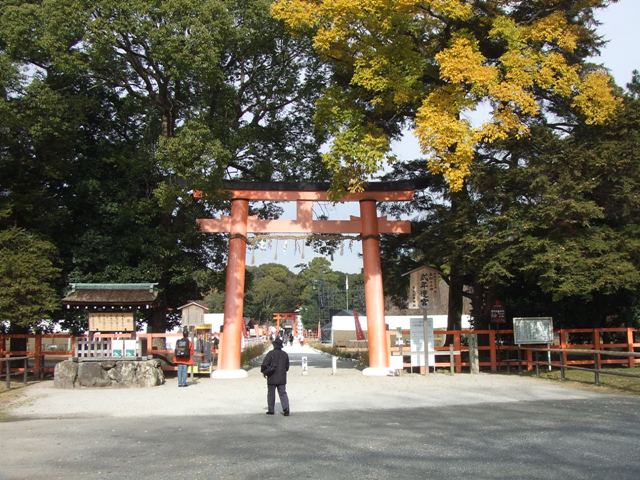 I went to
Kamigamo Shrine
, which is registered as World Heritage by UNESCO.
This shrine started in 678 A.D., and is said it is ranked as the second of all shrines, next to Ise Grand Shrine in Mie Prefecture.
There are always a lot of worshipers and visitors,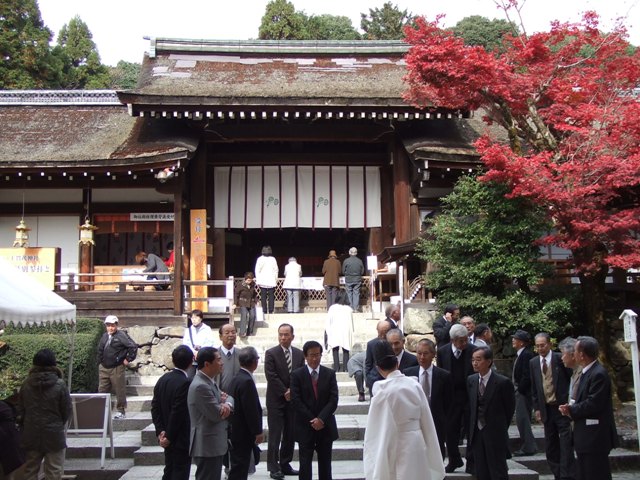 and it is an extremely popular place for wedding. One of the priests said there were nine weddings on this day.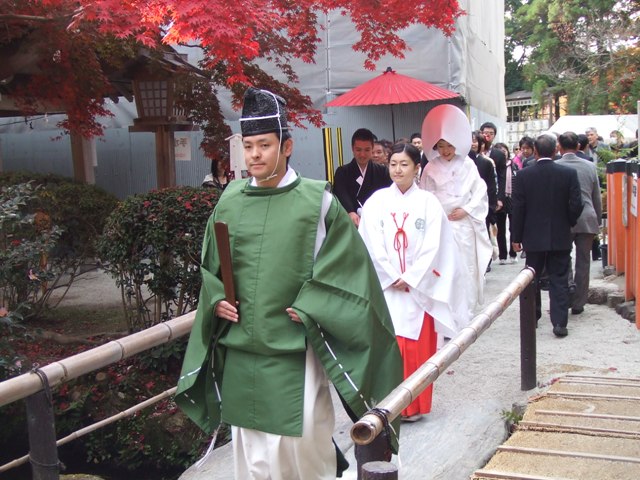 Look at the autumn leaves of Japanese maple trees, momiji.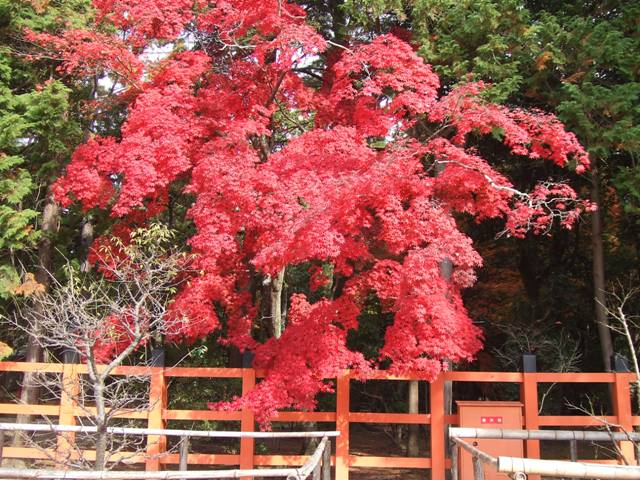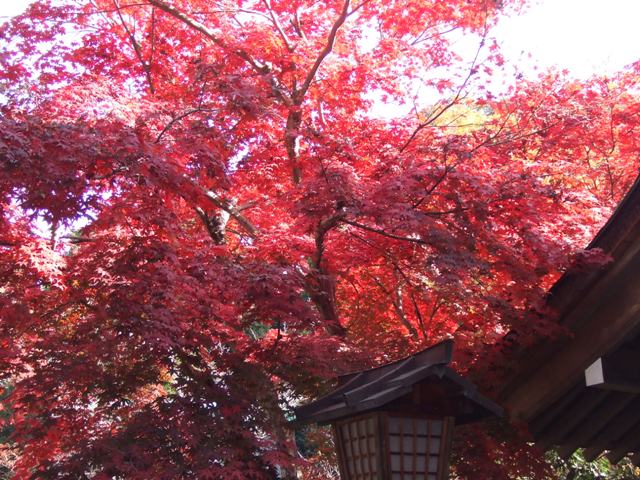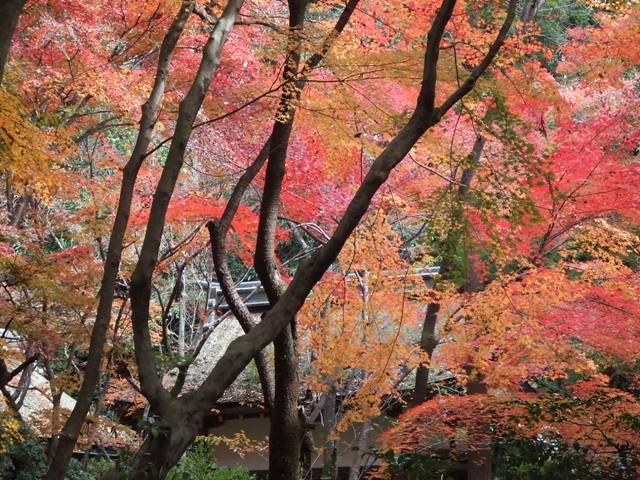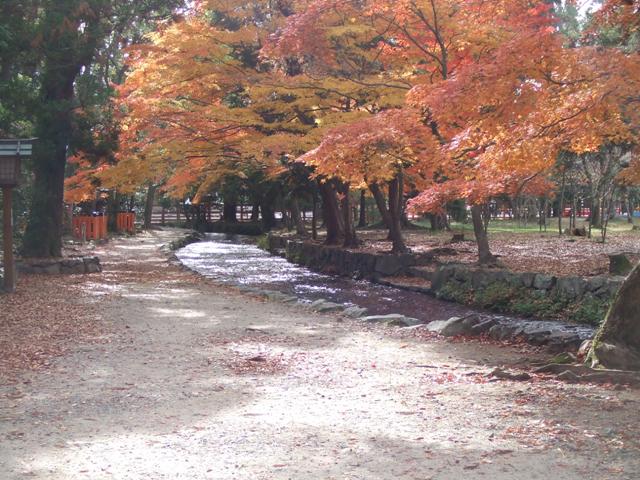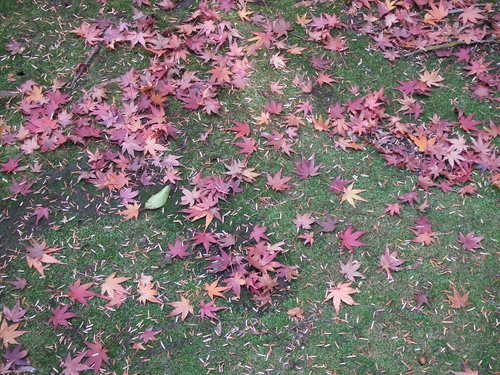 Brilliant!