The most important thing about Sumiyoshi Grand Shrine
2010年 11月 17日
I have introduced a lot about Sumiyoshi Grand Shrine a lot, but I realized I haven't told the most important thing about it; who is enshrined?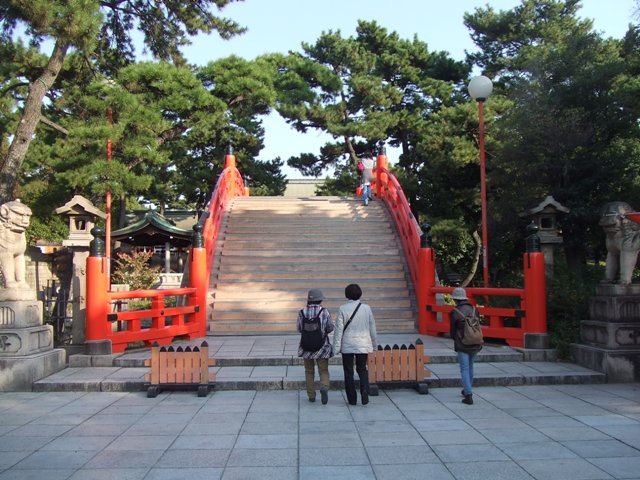 I am going to take you there.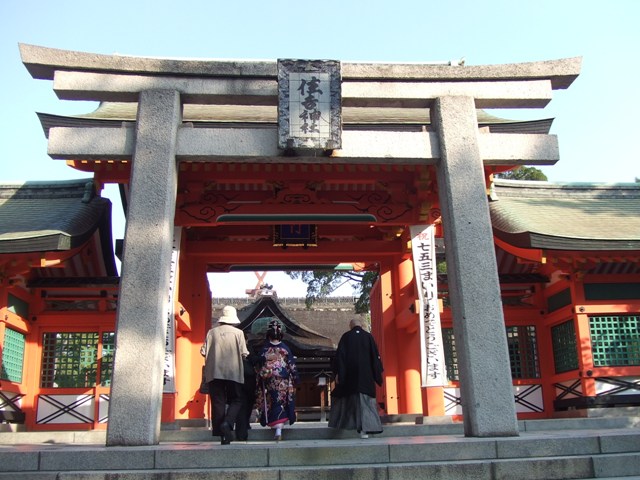 When you enter, you will see two buildings, the third shrine, and the fourth shrine.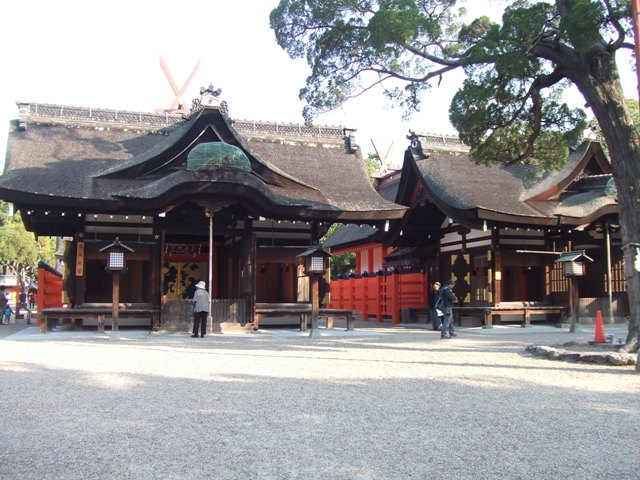 Three shrines which are positioned parallel are called Sumiyoshi's Three gods.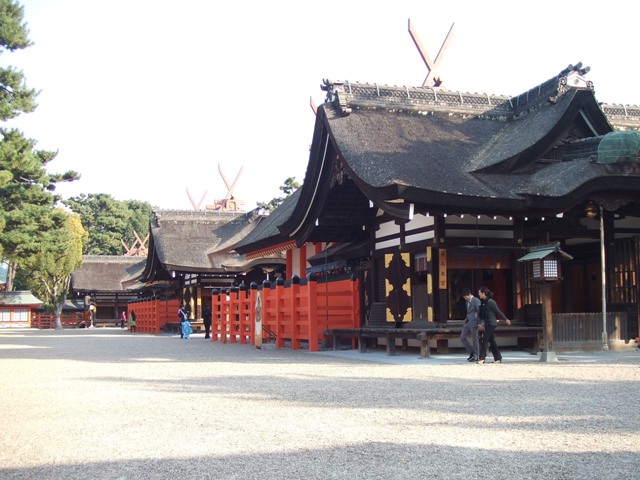 In the first shrine which is in the back, Soko tsutsu no o no mikoto is enshrined. Soko means the bottom.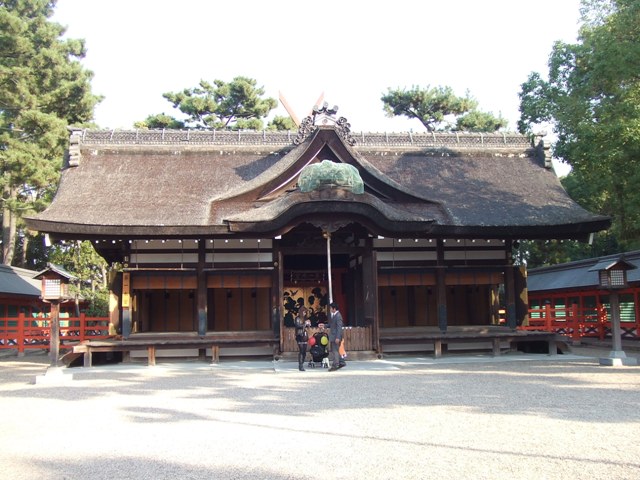 In the second shrine, Naka tsutsu no o no mikoto is enshrined. Naka means the middle.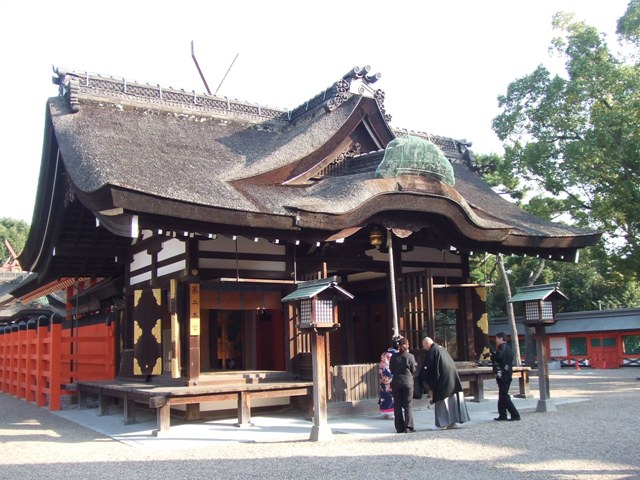 In the third shrine, Uwa tsutsu no o no mikoto is enshrined. Uwa means the surface.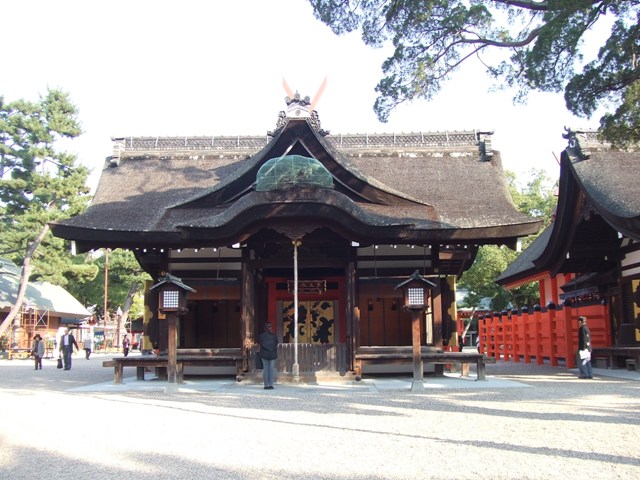 According to Kojiki, a Japanese history record book with legend and mythology, While Izanagi, a father of Japan, his mind and soul were being purified in the water, these three gods were born in the bottom, in the middle, and the surface of the water. That is why Sumiyoshi 's three gods are said that they are gods of the water, and for safe travelling, culture, industry, agriculture, trading, foreign affairs, and stuff related to the water and overseas.
Next to the third shrine, Empress Jingu is enshrined in the fourth shrine.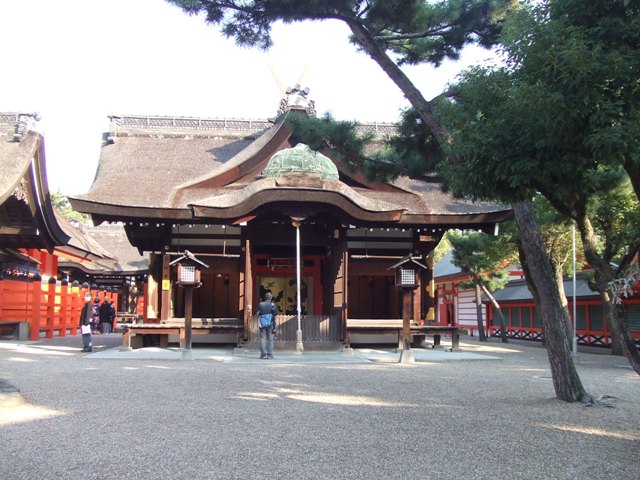 These four buildings are national treasures.
Girls to celebrate Shichi Go San (7-5-3) in kimonos: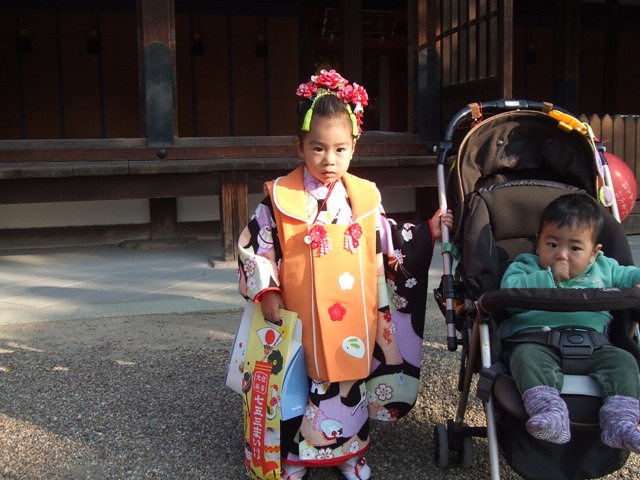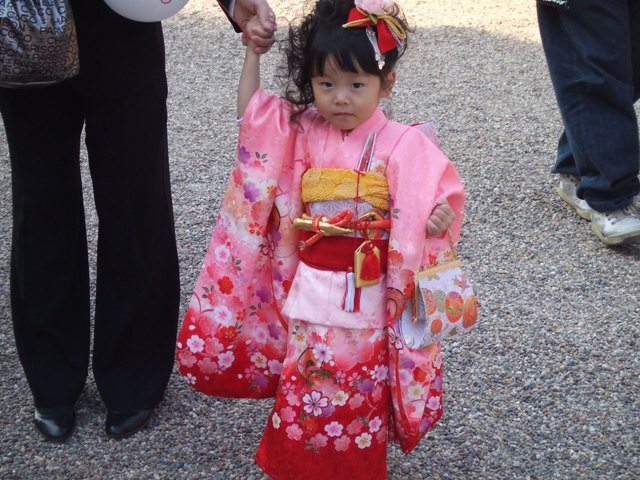 Shichi-Go-San (七五三, lit. "Seven-Five-Three") is a traditional rite of passage and festival day in Japan for three and seven year-old girls and three and five year-old boys, held annually on November 15. As Shichi-Go-San is not a national holiday, it is generally observed on the nearest weekend.
(from Wikipedia)