Special Exhibition of Sumiyoshi Grand Shrine at Tennoji Museum
2010年 10月 21日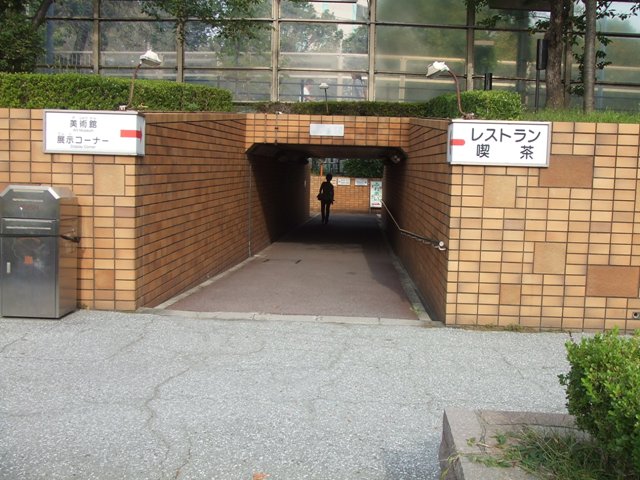 In Tennoji Park, go through the tunnel, and there is "Vermeer's Path", named in memory of Vermeer Exhibition in 2000.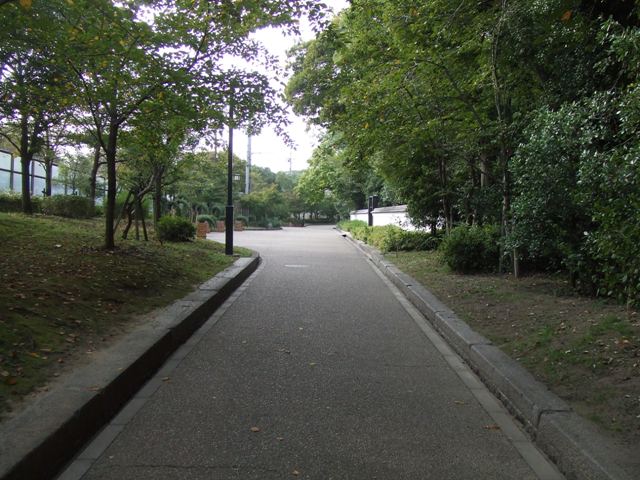 Go pass the gate. This gate is a remain of a part of Fukuoka Kuroda Clan's Storage house from Edo Period.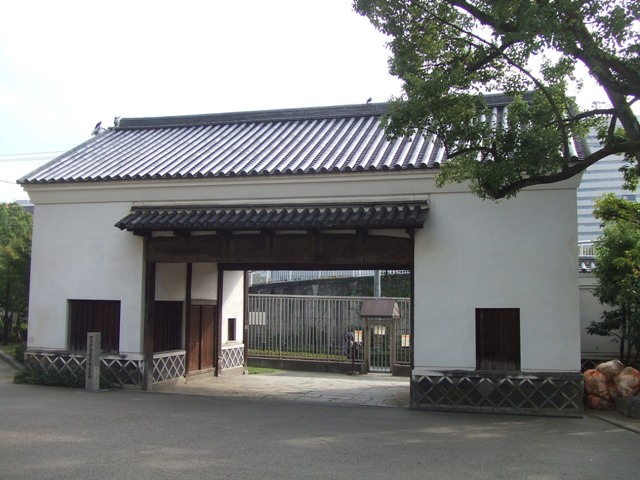 You reached "Osaka Municipal Museum of Art".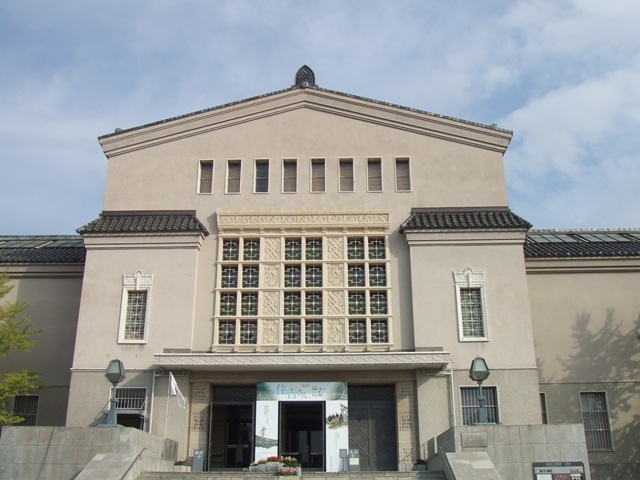 We call it "Tennoji Bijutsukan", which means Tennoji Museum.
Tennoji Museum is on Uemachi Plateau. You can see Tennoji Zoo below.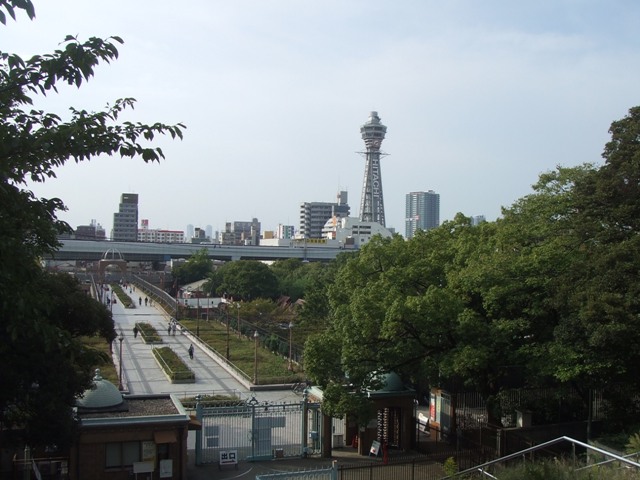 Now there is a special exhibition, "The Arts of Sumiyoshi Grand Shrine through the Ages". You need additional 1,050 yen to enter this special one.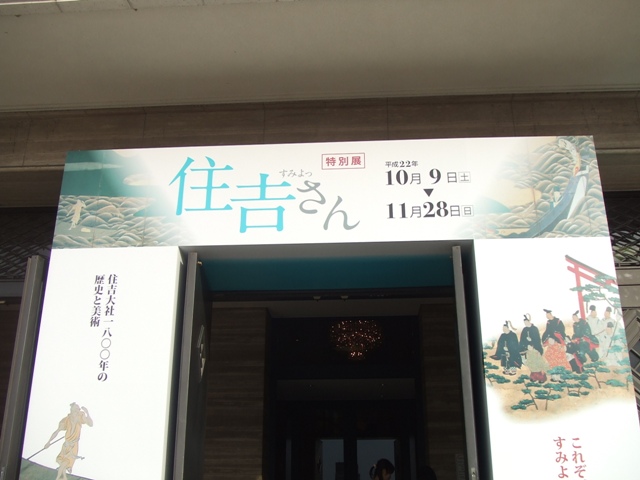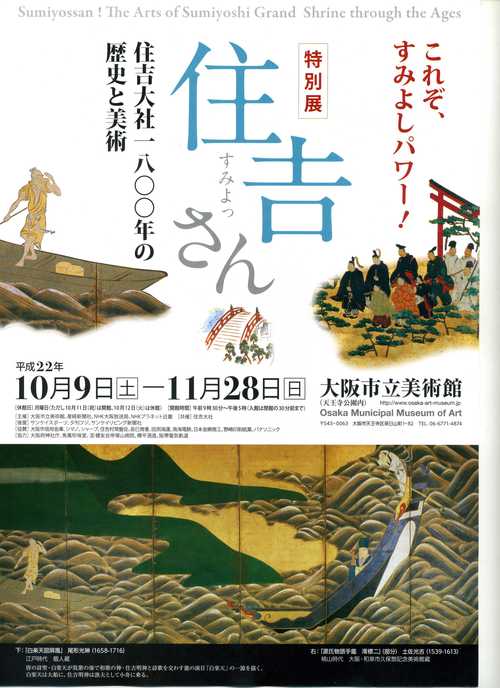 Sumiyoshi Grand Shrine is the shrine I usually go through when I commute. There are many "Sumiyoshi Shrines" in Japan. This Sumiyoshi Grand Shrine is like a head of all Sumiyoshi Shrines. From now on, I'd better call this shrine Sumiyoshi Grand Shrine to discriminate from other Sumiyoshi Shrines.
There are not only art works that Sumiyoshi Grand Shrine owns, but also the ones from museums all over Japan gathered to this museum during this period this time, until November 28th.
Photos are not allowed. So I bought three post cards.