Tunnel alleys through housese
2010年 10月 05日
Kishu Road is an old road. People used this road to go worshiping Sumiyoshi Shrine, and the lords of Kishu-han, one of the territory of Tokugawa clans, used this road to go back and forth between Kishu, now it's Wakayama, and Edo, Tokyo.
There is a tunnel alley in the shopping center on Kishu Road.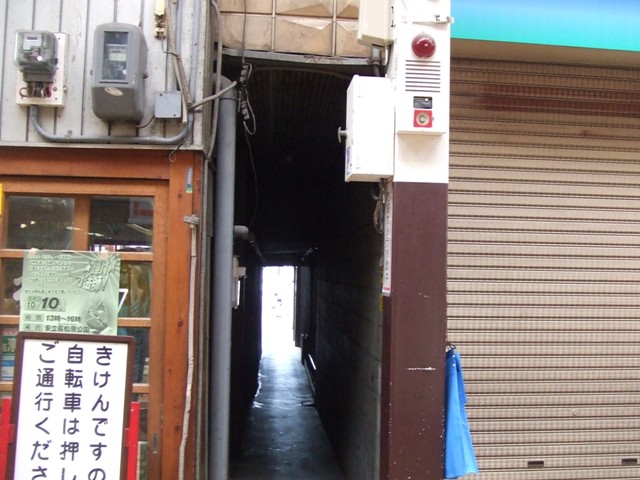 One block away from kishu road, there are still old houses remained.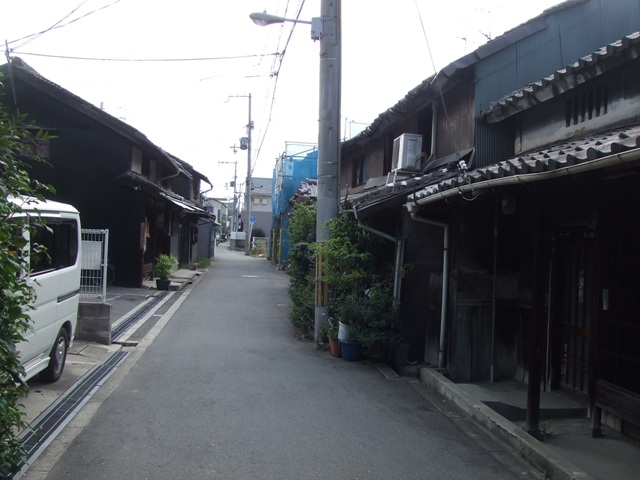 There is an alley though a house, but now it is locked for security.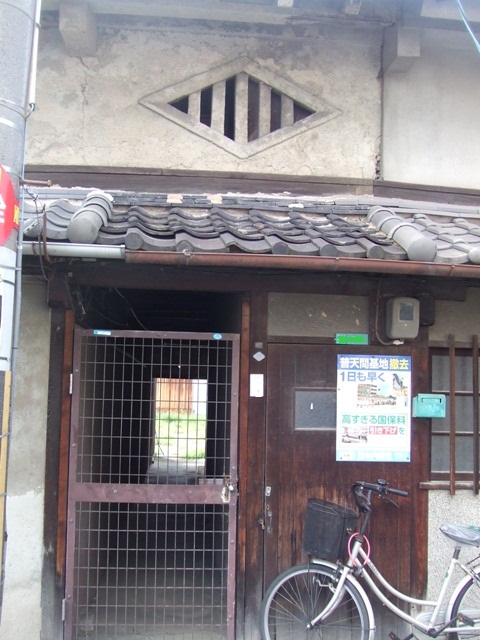 This style of row houses were built until 1909 in Osaka. We can still see some along or near Kishu Road and Kumano Road.