Issun-Boshi and Tanekashi-sha of Sumiyoshi Shrine
2010年 09月 25日
At the beginning part of the tale of
Issun-Boshi
, it says an old couple went and prayed at Sumiyoshi Shrine.
Here's a simplified version of the tale of
Issun-Boshi
in English for kids.
http://web-japan.org/kidsweb/folk/issun/index.html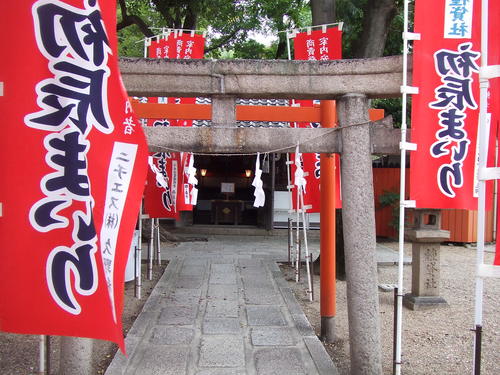 At the edge of Sumiyoshi Shrine, there is a small shrine specifically for asking for a child, and getting "seed" for future prosperity, which means for family prosperity, and business prosperity.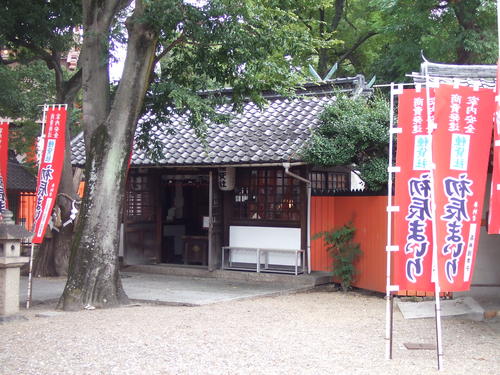 The name of the branch shrine is "Tanekashi-sha". "Tane" means seed. "Kashi" means to lend.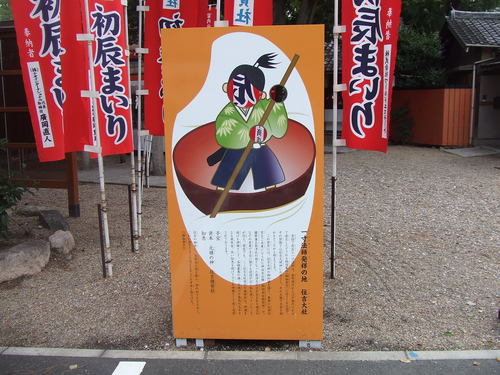 You can be
Issun-Boshi
here!