Issun-Boshi Event at Arare Matsubara Park
2010年 09月 22日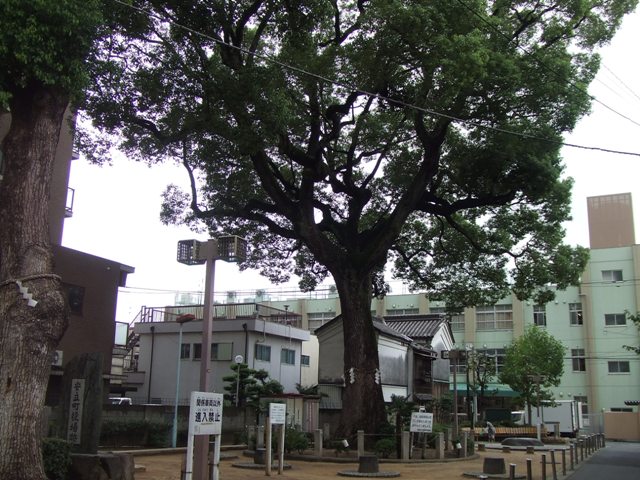 Even at a small park like Arare Matsubara Park, there is going to an event on Sunday, October 10 from 1:00 p.m. to 4:00 p.m.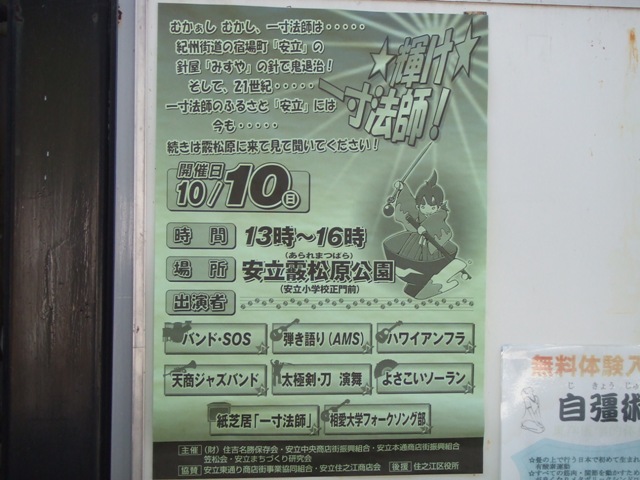 The illustration on the poster is Issun-boshi, who appears in an old fairy tale. An old couple, who could not have a child, prayed for a baby at Sumiyoshi Shrine, and they were given Issun- boshi. Issun is about 3 cm, a little more than an inch.
Around Arare Matsubara Park, a town of Anryu, is Issun-boshi's hometown.
You can experience an old-style picture-story show about Issun-boshi at this event (in Japanese)!
Also there are many music performances, Hula, and Japanese folk dance.
Arare Matsubara Park is about 5 minute walk from Anryu-machi Station of Hankai Line, 5 minute walk from Suminoe Station of Nankai Main Line.