The Stage, Ishibutai in Sumiyoshi Shrine
2010年 09月 16日
Right beside the gate of Buddhist temple style walls (Higashi Gakuso and Nishi Gakuso) and the gate (Minami-Mon) , there is a pond. Over the pond, there is a bridge made of stone. On the bridge, there is a stage made of stone, which is called "Ishibutai". This Ishibutai is one of the three most notable stages in Japan. The others are the one of Shitennoji Temple in Osaka City and the one of Itsukushima Shrine in Miyajima, Hiroshima Prefecture.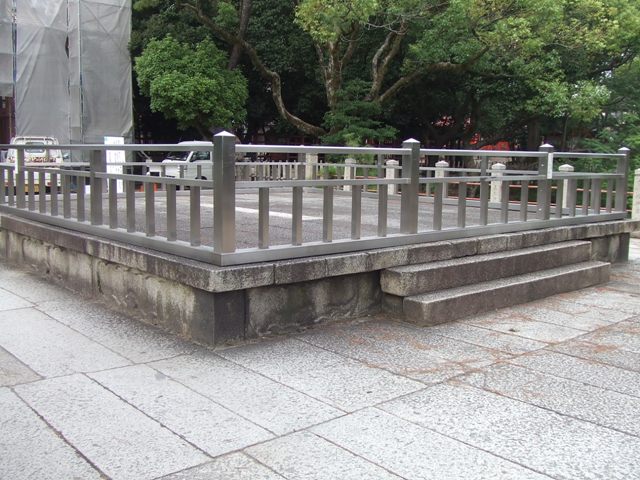 This Ishibutai is said that it was dedicated by Hideyori Toyotomi (1596〜1615), and is designated as Important Cultural Property.
The traditional Japanese dances are performed on this stage in May.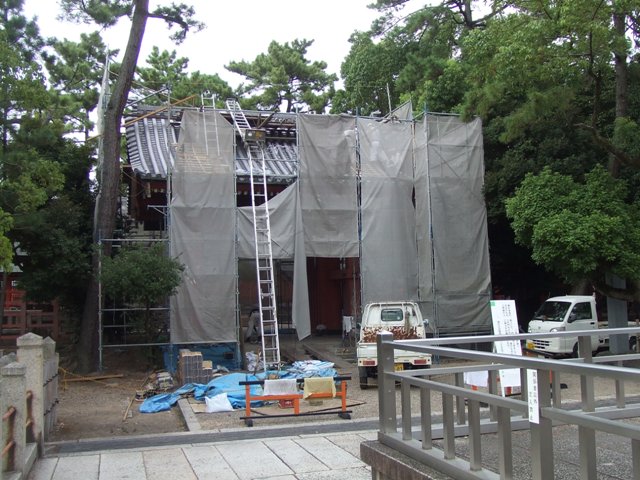 There are a lot of works going on in Sumiyoshi Shrine right now. Buildings are being repaired in preparation for the 1800th anniversary next year.