Sumiyoshi Shrine Temple
2010年 09月 10日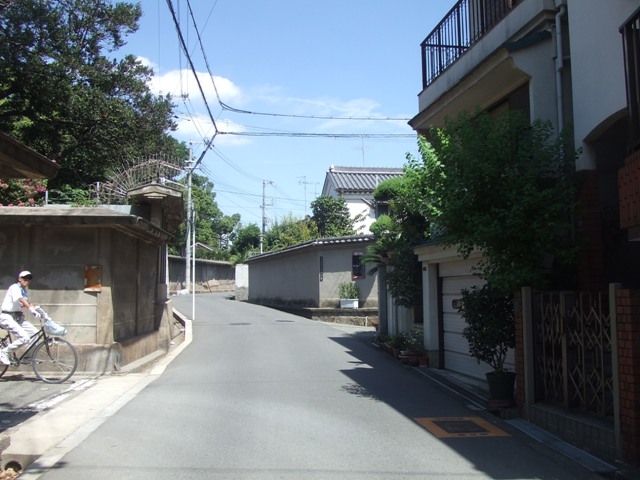 If you get out of Sumiyoshi Shrine from the east side exit, you can see this nice-looking slope. This area may be almost the edge of Uemachi Plateau.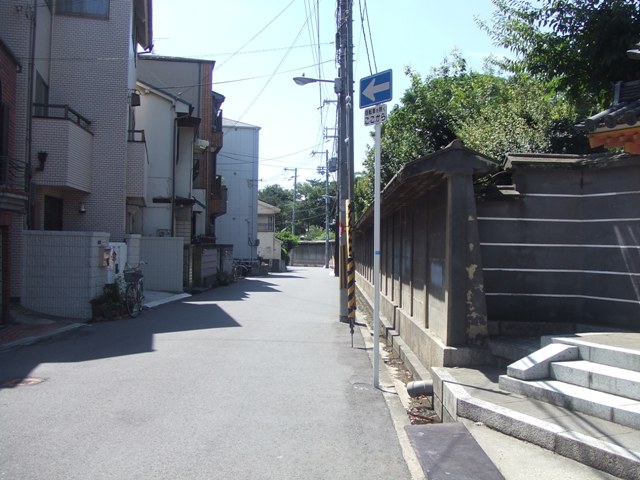 Look at the wall.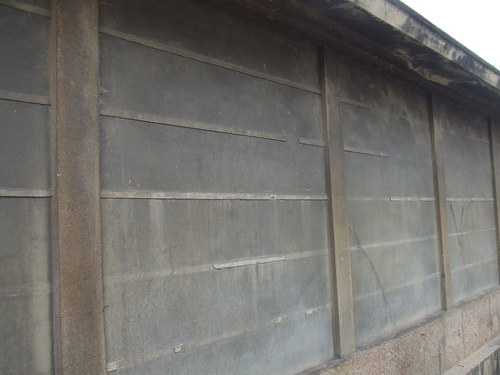 There is remaining of the lines. There are five lines. This wall is definitely of the Buddhist temples, not of the Shinto shrine's.
The more lines, the higher its ranking is. Five is the most. This temple should have been a temple of highest rank.
Why is there this kind wall of the temple in Sumiyoshi Shrine?
Beside the gate, clear lines are remained.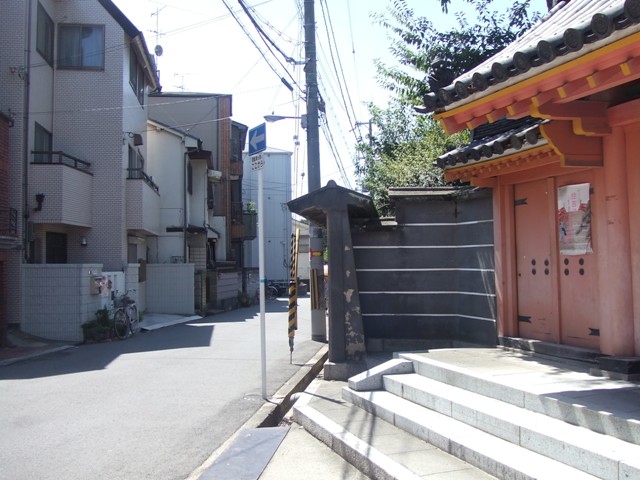 By the way, this gate looks like the temple's. It may have been painted red later.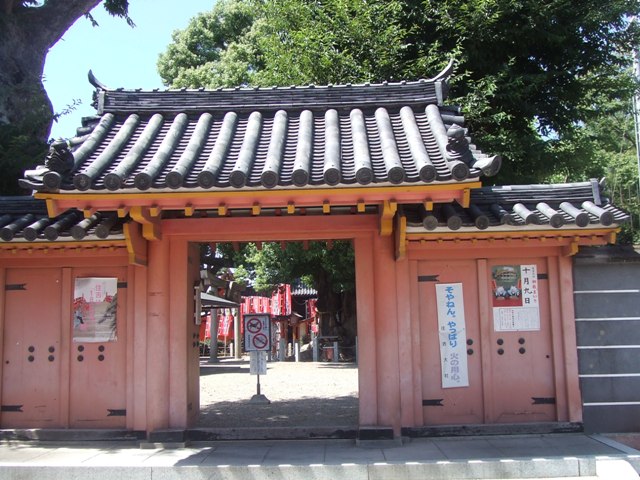 There is a building looking like the temple's building inside of Sumiyoshi Shrine.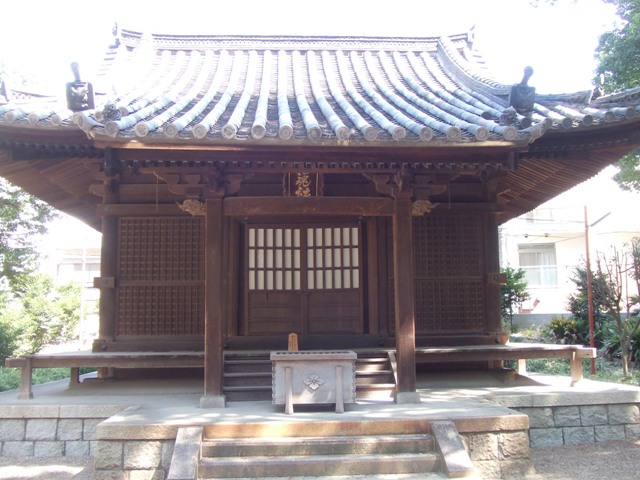 The temple, "Sumiyoshi Jingu Temple" actually existed here. It was built in 758, and was demolished as the law was enforced, which commanded the abolition of coexistence of temples and shrines in 1873 in Meiji Era.
The temple had existed in Sumiyoshi Shrine for more than a thousand years. The small pieces of the gate are remained.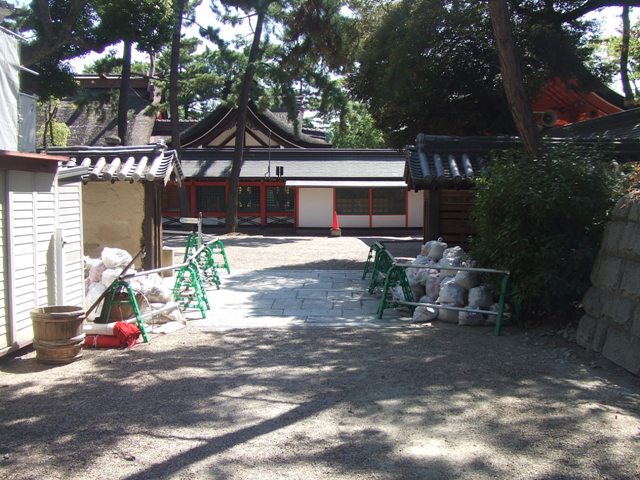 This is the monument which proves Sumiyoshi Jingu Temple was here.