Tezukayama Festival is held on 28th and 29th this month
2010年 08月 24日
There is going to be "Tezukayama Festival" on 28th and 29th of August.
Where is this Festival taken place?
"Tezukayama" is known as a resident area with gorgeous houses and mansions. There are also fashionable stores and popular sweets shops.
The area "Tezykayama is dichotomized; Sumiyoshi-ku side, and Abeno-ku side with Nanko Dori Street.
This festival is mainly taken place on Abeno-ku side around Tezukayama Hospital.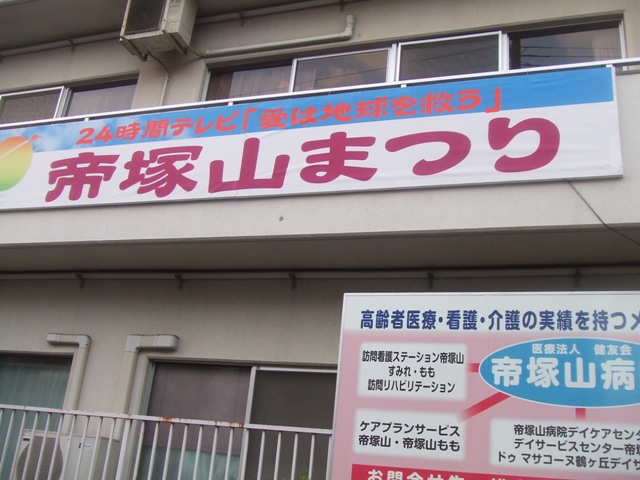 Danjiri, a kind of float of Shinto, operated by local children, leaves Abeno Shrine at 2:00p.m..on 28th, and 10:00 p.m. on 29th, and they make the round for a couple of hours.
Stands and stalls opens at 3:00 p.m. on Saturday, 28th. There are also some performances in the evening, and there is going to be Bon Dancing at 6 :00 p.m.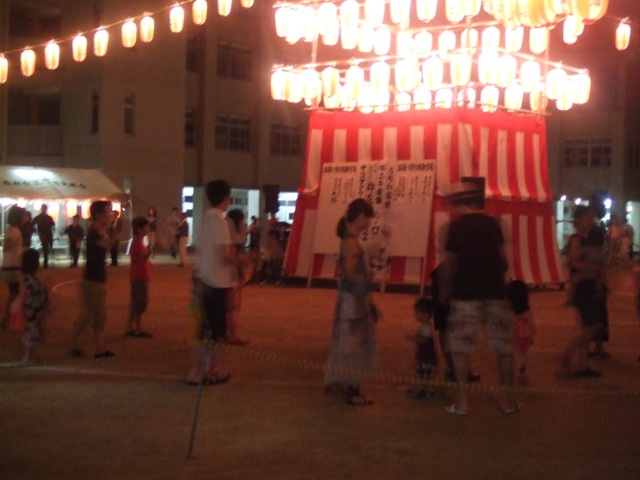 This Bon Dancing picture is the one which was taken at Shimizugaoka Elementary school last weekend.