The Parade of Sumiyoshi Festival
2010年 08月 02日
The parade of Sumiyoshi Festival was taken place on the first day of August.
The old Edo period style of parade was rivived five years ago, and since then, we can experiece the traditional parade every year. Until then,some of these attractions were carried by trucks.
I saw this parade on Kishyu Road near the Yamato River, in Osaka City side.
Sumiyoshi Odori: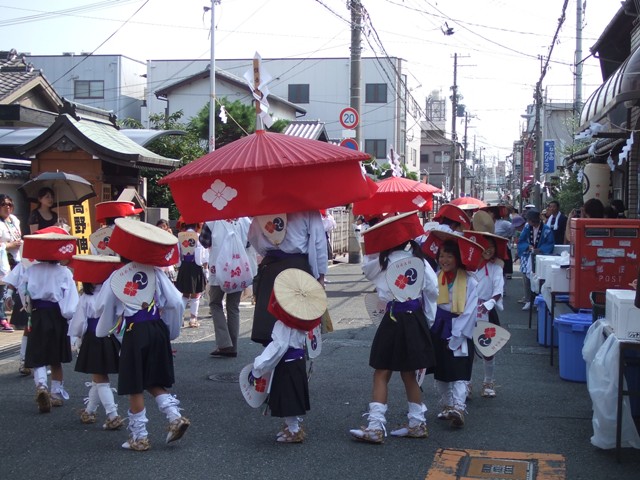 Lion Dance: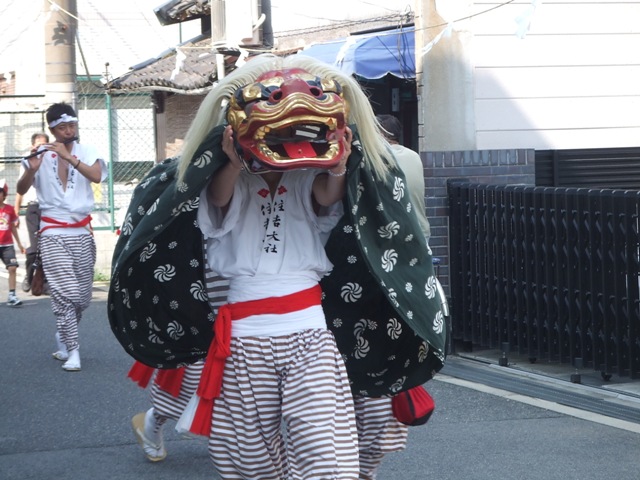 Tengu: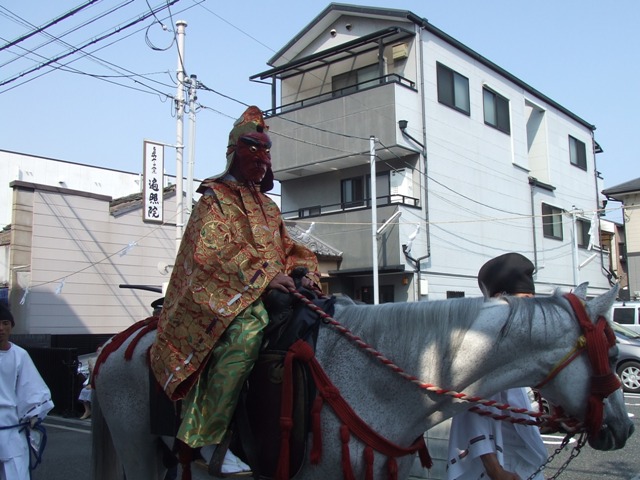 Samurai:
Summer Ladies: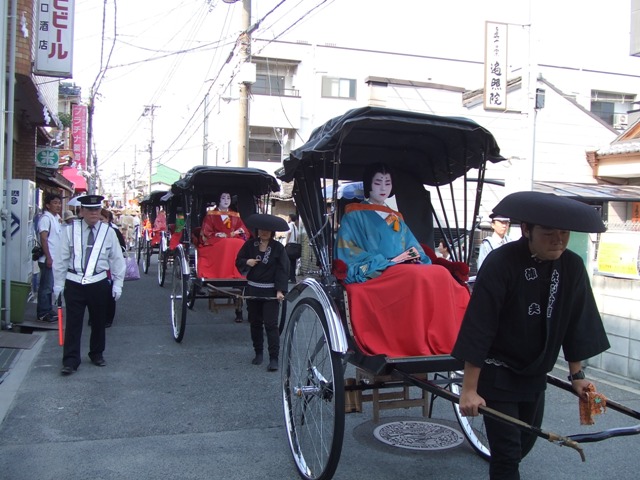 A boat with rythms: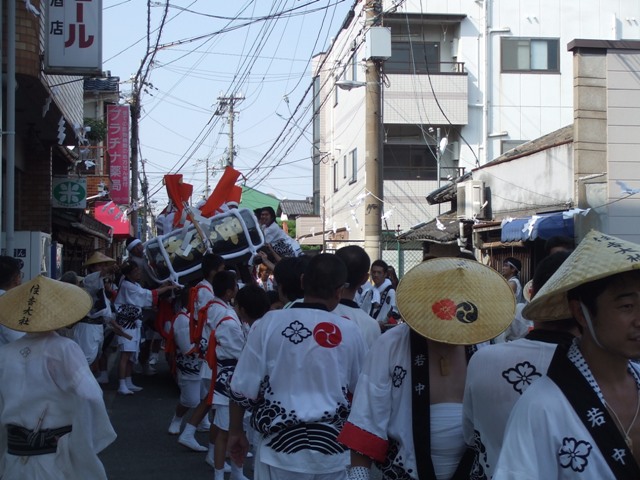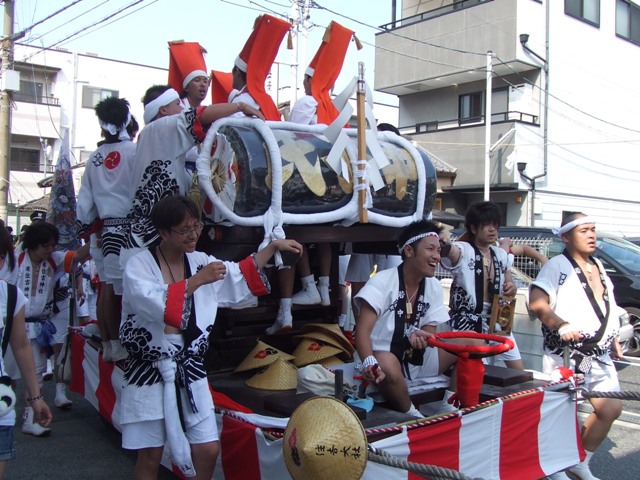 Dancing youth group: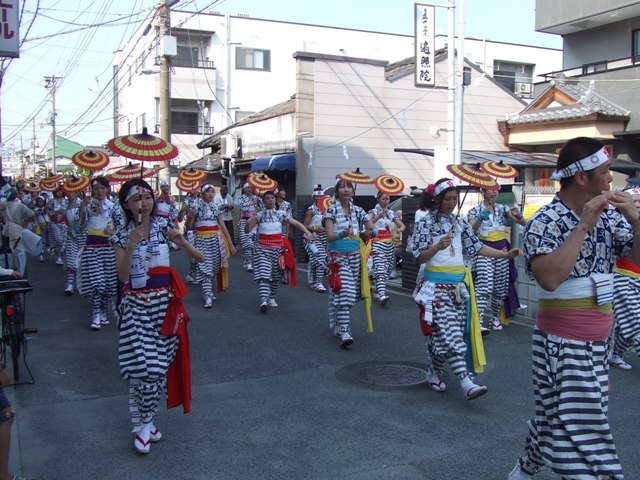 Shinme, god's horse, Shirayuki: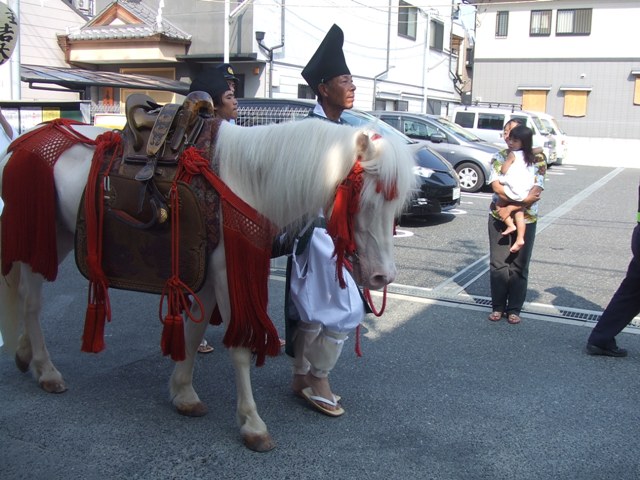 Girls pulling a boat: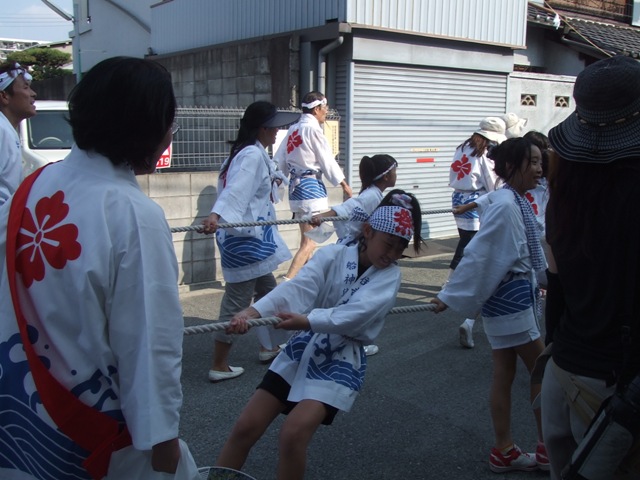 A boat with Mikoshi, a portable shrine: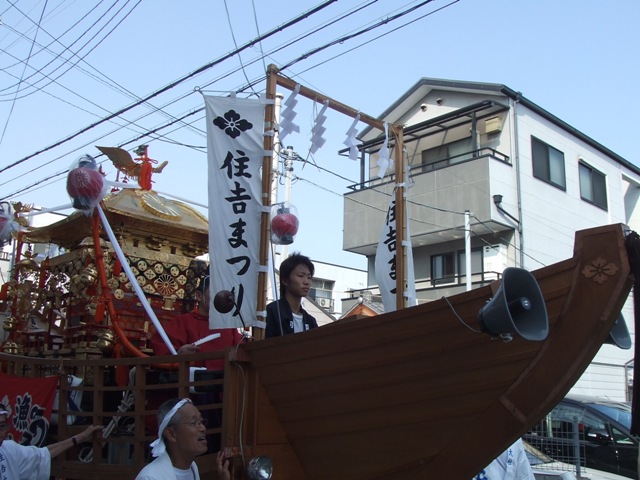 Mikoshi carried by men: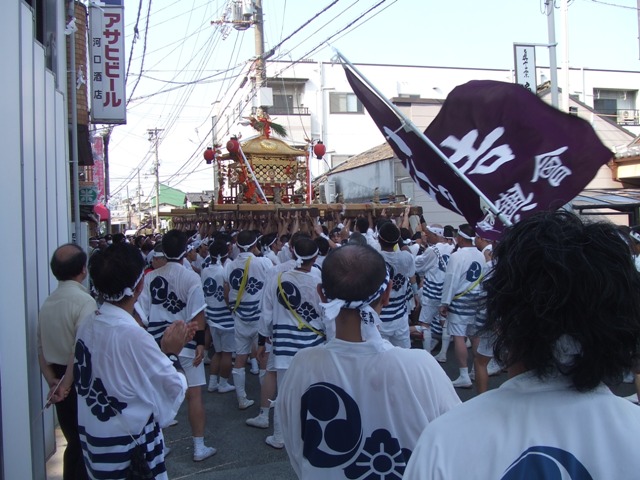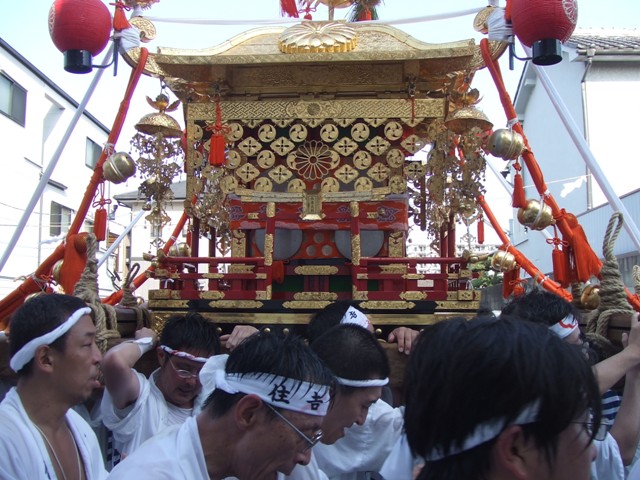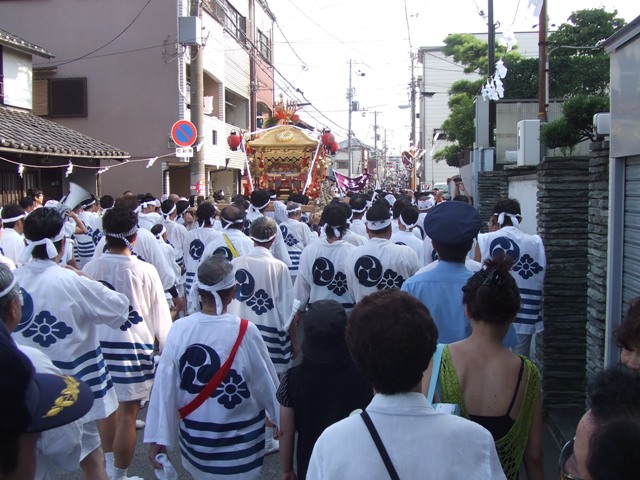 Then, we moved to the Yamato River for the climax.
To be continued.