My favorite Soba Restaurant
2010年 07月 27日
It's very hot. The weather forecast said it was going to get to 35 degrees, but I feel like it is 37 or 38 degrees.
When it's very hot, I always feeling like eating cold soba.
Today, I really wanted to eat cold soba, so I went to my favorite soba restaurant for lunch. This restaurant is open only for the lunch time. It is very popular among locals.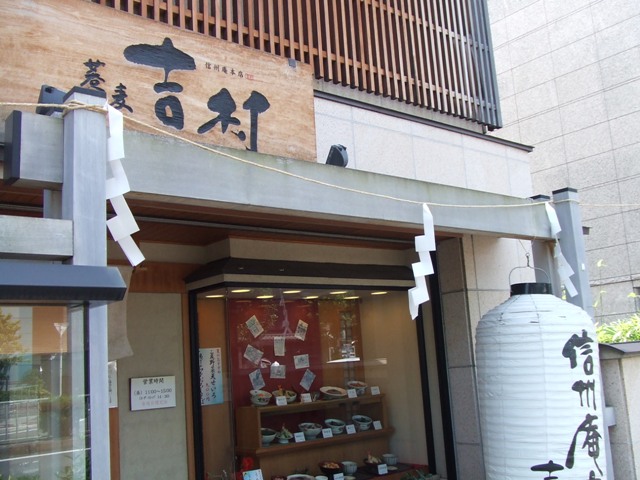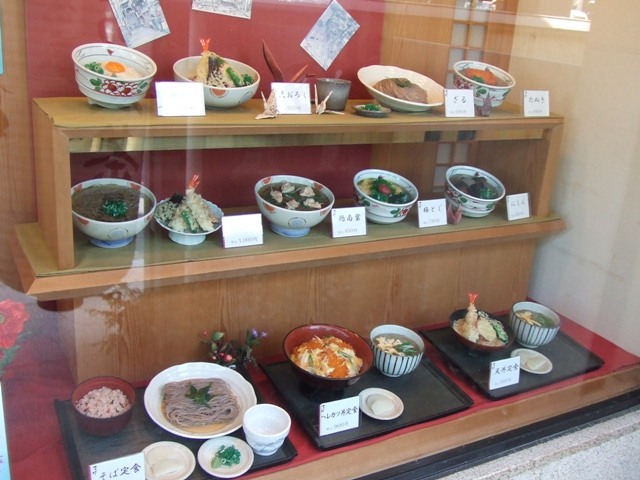 (These are samples. Not real ones. These are made from wax. A kind of art, isn't it?)
There are a lot of dishes on the menu, I always order this: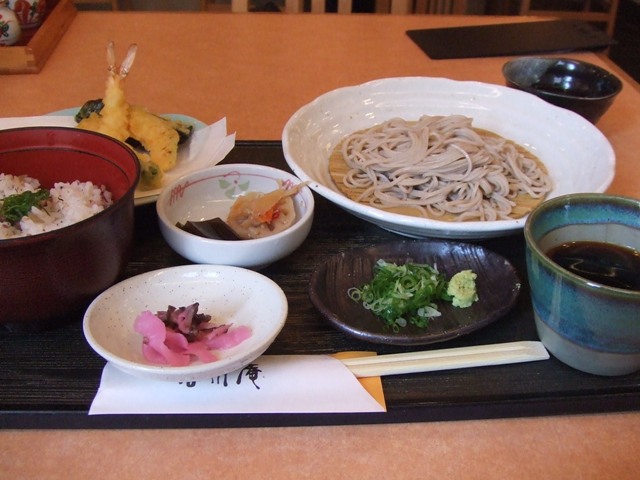 Tempura Soba Teishoku, means tempura and soba combo.
The rice is ginger, shoso ( perilla), and sesame flavored, and it's also good.
Soba Restaurant, "Yoshimura"
Open 11:00 am to 3:00 p.m. They take order until 2:30 p.m.
Closed on Sunday
8 or 9 minute walk from Himematsu Station of Hankai Uemachi Line
8 or 9 minutes walk from Nishitanabe Station of Subway Midosuji Line