Shirayuki, the Shinme, a god's horse in Sumiyoshi Shrine
2010年 07月 24日
It's hot. It's really hot. It's very hot.
Under this hot weather, I dropped by Sumiyoshi Shrine and went to "Shinme's" hut. Shinme, (or Jinme) means god's horse and it is a horse for god.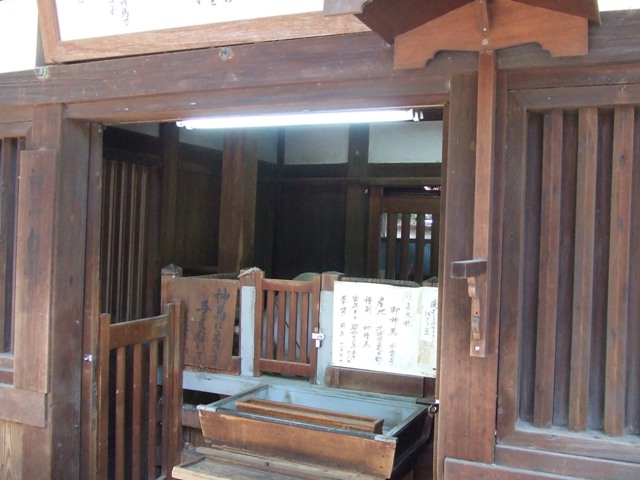 Not many shrines has Shinme, but Sumiyoshi Shrine does.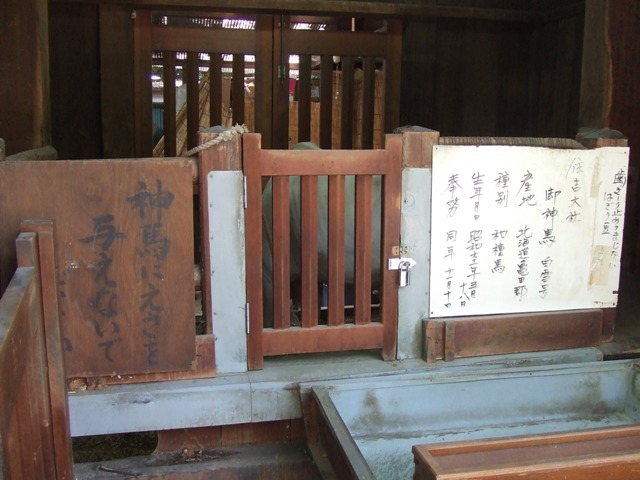 When I was a child, I thought Shinme was in this small place all the time. Actually it is here only during the time of major festivals. July is the month of the festival at Sumiyoshi Shrine and there is a big summer festival from July 30 to August 1 and there is a big parade on August 1.
This horse is cared at a remote spacious place most of the time, and I think it's good.
This Shinme's name is "Shirayuki", and it means white snow. Shirayuki is a current Shimne, and was born in Hokkaido on May 18 in 1986, and was dedicated to Sumiyoshi Shrine on November 10 in the same year, 1986.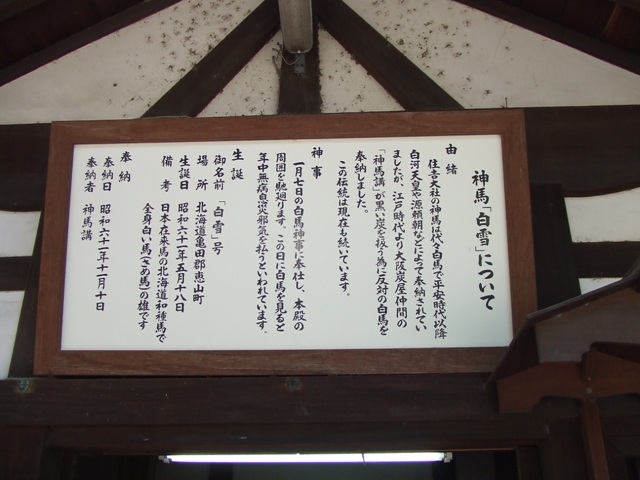 So Shirayuki is already 24 years old. This horse is old so it has to be taken good care of under this hot weather. There seems to be several people who are taking care of Shirayuki.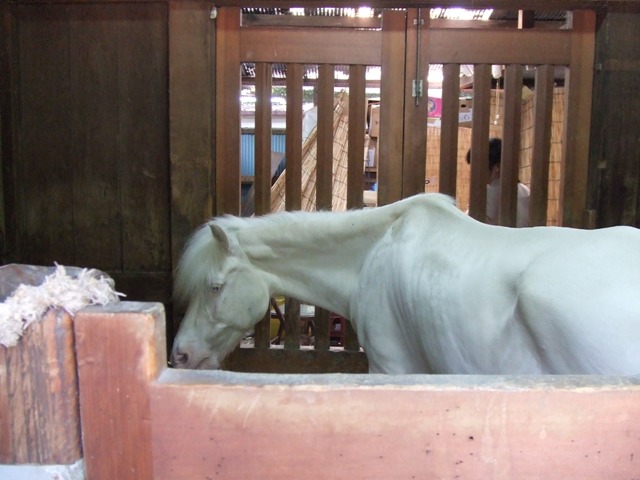 This is the picture when Shirayuki was young.