Good souvenir of Osaka
2010年 07月 06日
I had been looking for a good souvenir of Osaka, and I got an information of a handmade "Sembei" shop near Matsumushi Station of Hankai Uemachi Line.
A few minutes from Matsumushi Station, and maybe about 20 minute walk from Tennoji Station.
Sembei, in Osaka, is a round-shaped crunchy cracker type of snack. Many times, it is a cracker coated with soy sauce. In Osaka, I don't know about other regions of Japan, sembei is not only round-shaped crunchy soy sauce rice cracker, but it can be round-shape, thin, sweet cracker made from eggs and flour. I am telling this because it seems the standard of Osaka is quite different from the one of other areas of Japan.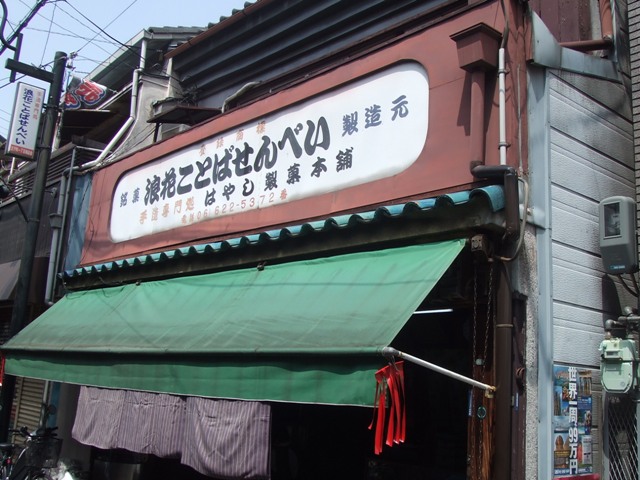 Anyway, here at Hayashi Seika Hondo, all sembeis are handmade. They are made of eggs, flour, honey, and baking soda. This factory and store has been existing there for about 70 years.
They have variety of sembei, and okaki.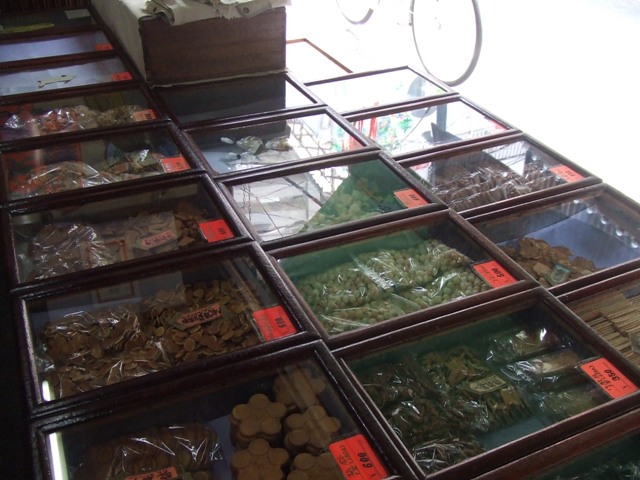 This is a small working section inside the store.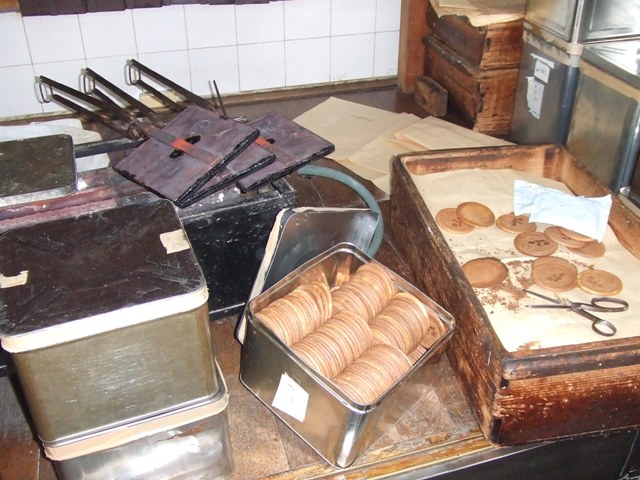 There are tools hanging on the wall.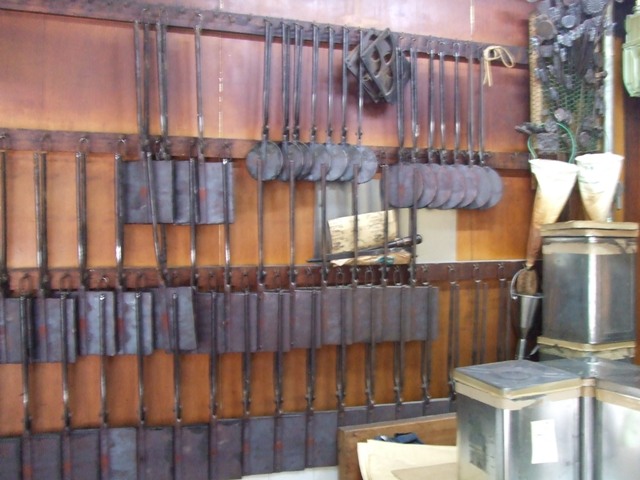 I got a smallest box of sembei for 1,050 yen. "Osaka-ben", or Osaka Dialect is written on each sembei. It contains 24 pieces. Nicely wrapped.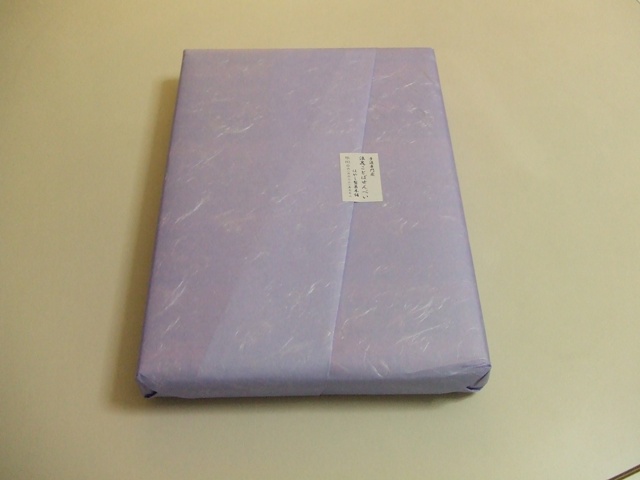 Are you interested in the inside?
To be continued.