Abeno Seimei Shrine on Kumano Road
2010年 07月 03日
Abeno Seimei (921~1005AD), an "onmyoji", was an astronomer, and predictor for Kyoto Heian government.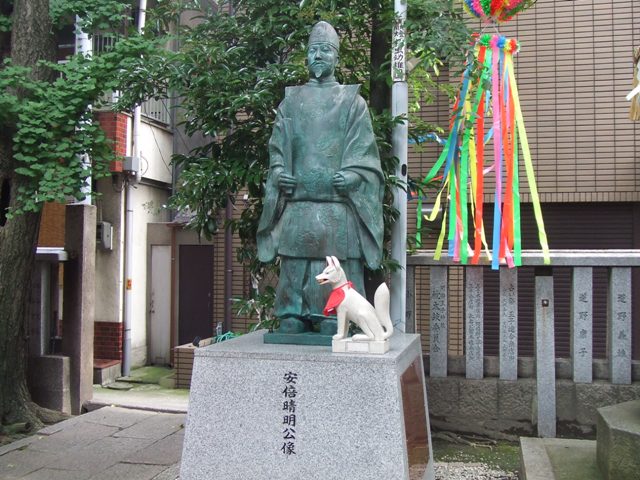 Abeno Seimei is a popular character in movie and drama industry in Japan because of his mysterious knowledge.
He is said to be born in Abeno-ku, Osaka.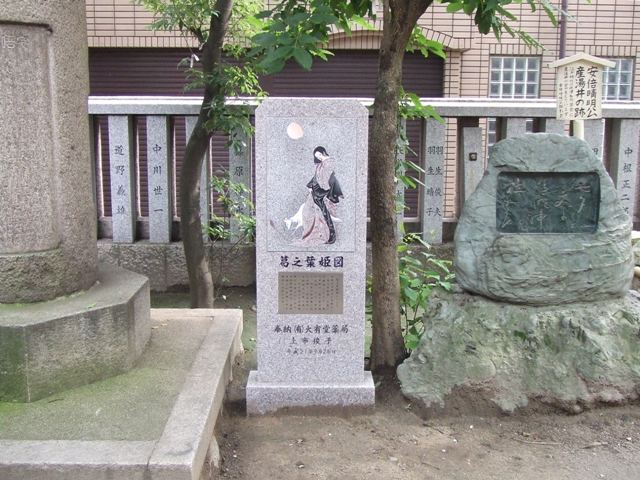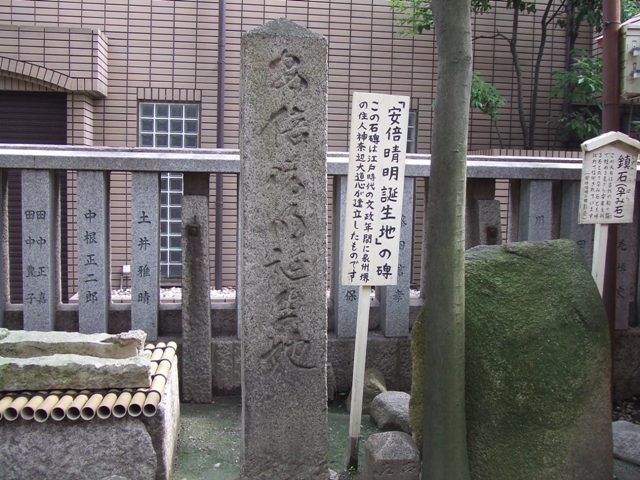 (It says that this is the birth place of Abeno Seimei)
There is "Seimei Shrine" in Kyoto, which Abeno Seimei is also enshrined, where he was active.
His birth place is now Abeno Seimei Shrine near Abe Oji Shrine on Kumano Road.