Abe Oji Jinja (Abe Oji Shrine)
2010年 07月 02日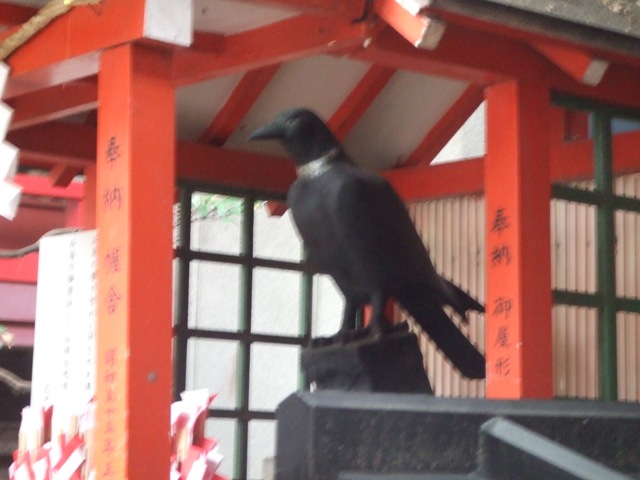 Yatagarasu has another plan.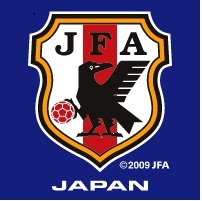 Although Japan lost on PK against Paragway, victory is prepared in a different way. In any way, it was the greatest match I'd ever watched.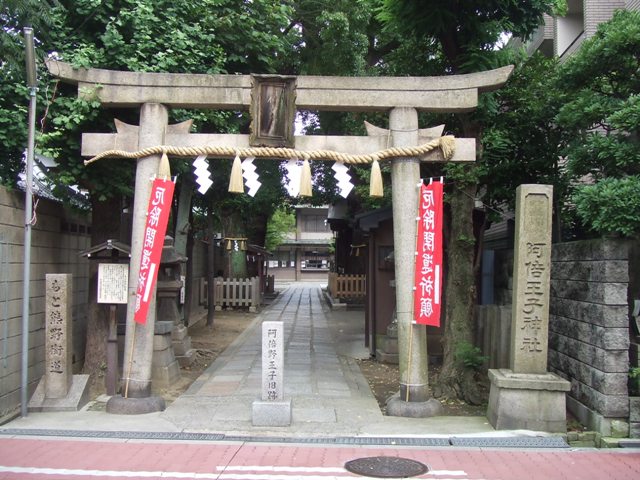 Abe Oji Shrine, or Abeno Oji Shrine, where Yatagarasu is enshrined, is on Kumano Road.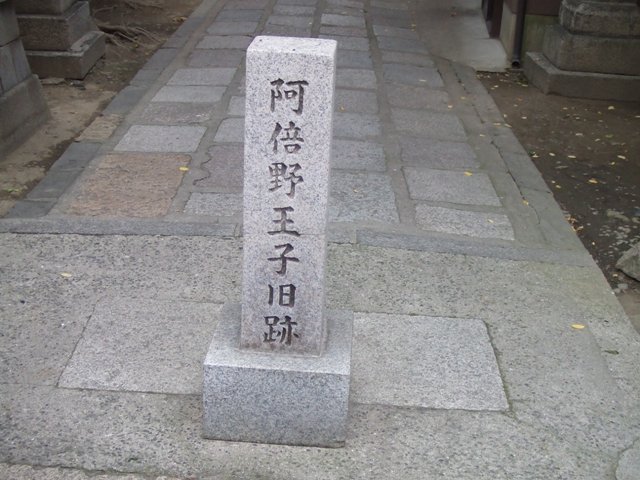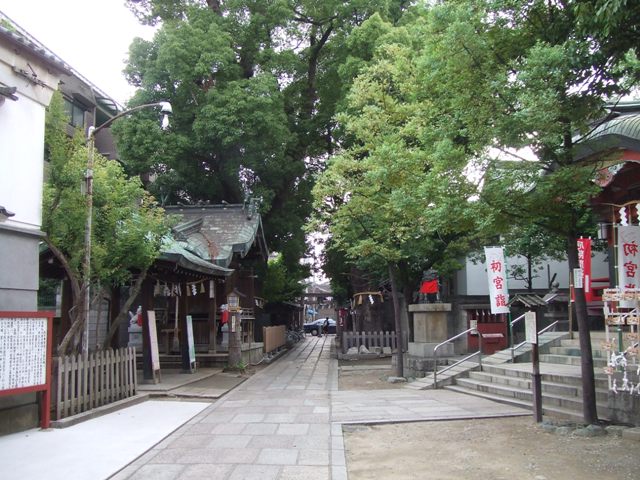 "Oji" used to be a rest area who pilgrimaged to Kumano Sanzan, Kumano's main three shrines in Wakayama Prefecture. There used to be 99 Oji's, but only one, only Abe Oji Shrine is remained in Osaka Prefecture. There are 15 or 16 remained in Wakayama Prefecture.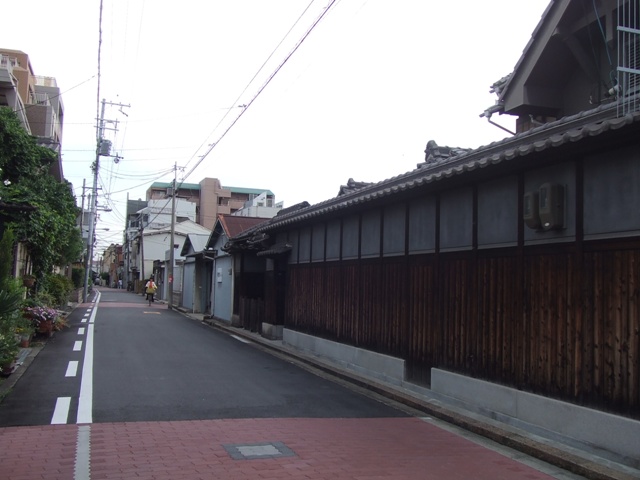 (Kumano Road in Abeno Area)
Abe Oji Shrine is a few minute walk from Higashi Tengachaya Station of Hankai Uemachi Line.