A Symbol of Japanese football/soccer team, Yatagarasu---three legged crow
2010年 06月 29日
Do you get excited about World Cup soccer (or football in BE) matches? There is going to be a match with Paraguay at 11:00 p.m. in Japan time tonight. I am a little nervous now.
Anyway, have you seen the mark of Japanese team?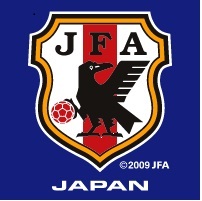 It is designed Yatagarasu. It is the legendary crow which has three legs. It is the messenger from Heaven, and it helped and guided Emperor Jimmu, the 1st emperor (711BC ~ 585BC, estimated).
Yatagarasu is enshrined in Kumano Hongu Taisha in Wakayama Prefecture.
In Osaka, Emperor Nintoku (313 AD ~ 399 AD) was told to enshrine Yatagarasu in Abeno in his dream according to the website of Abe Oji Shrine. Since then, Yatagarasu has been enshrine here at Abe Oji Shrine in Osaka City.
Next to the main shrine,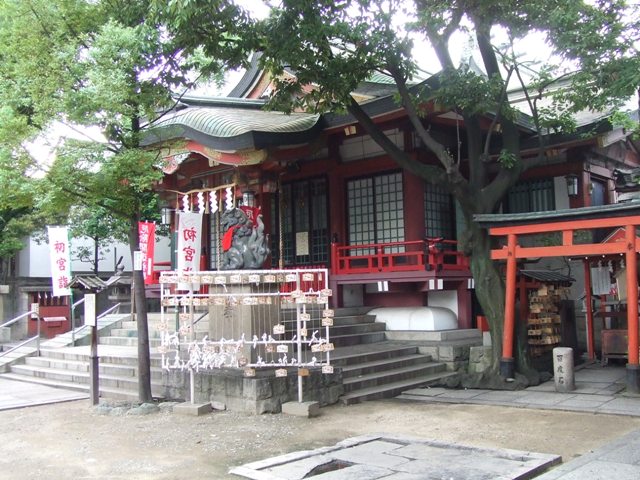 can you see a small shrine?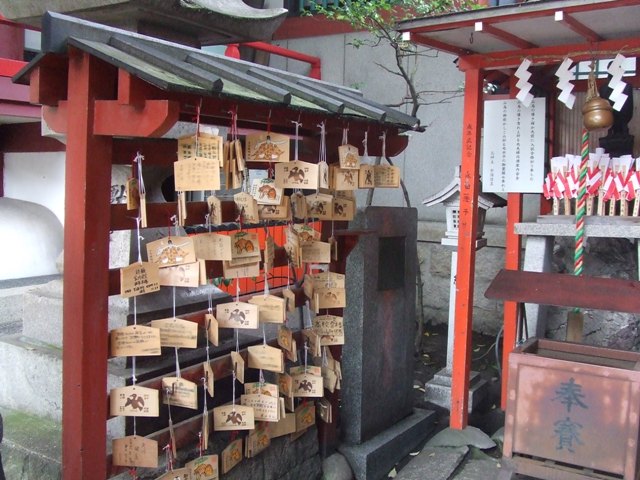 There is the statue of Yatagarasu and here, Yatagarasu is enshrined.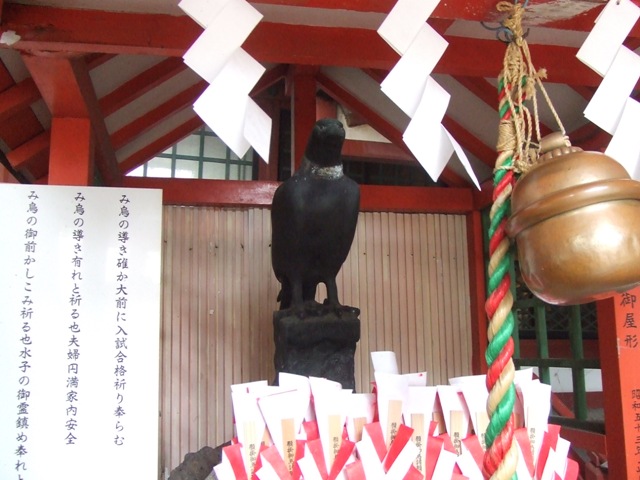 Abe Oji Shirne is on Kumano Road. It is a few minute walk from Higashi Tengachaya Station of Hankai Uemachi Line. I am going to write more about Abe Oji Shrine next time.