Hydrangeas are blooming
2010年 06月 05日
The City of Osaka is very dense and many houses don't have big yards or gardens. Even in the small space, many people like to have plants and flowers in front of their houses.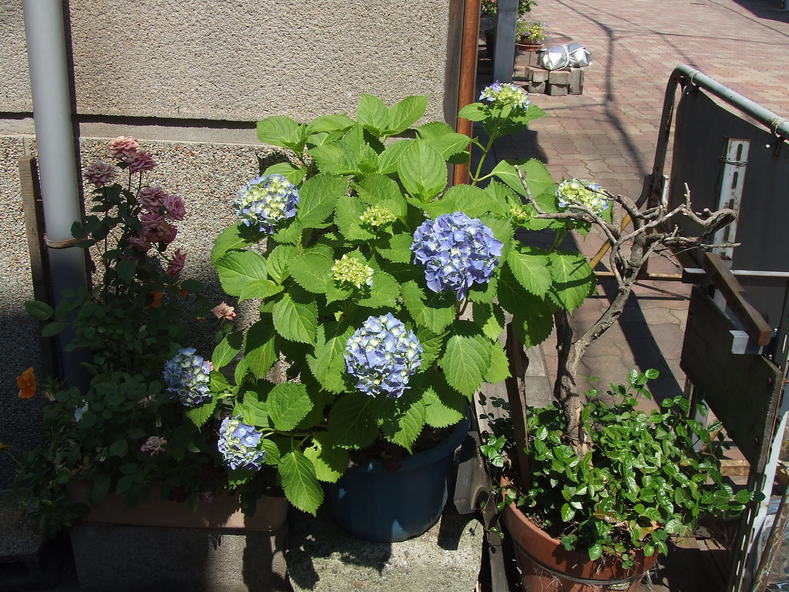 Now hydrangeas, in Japanese, "Ajisai" have started to bloom at many houses' "petit jardin". Unlike cherry blossoms, the flowers of hydrangeas stay long.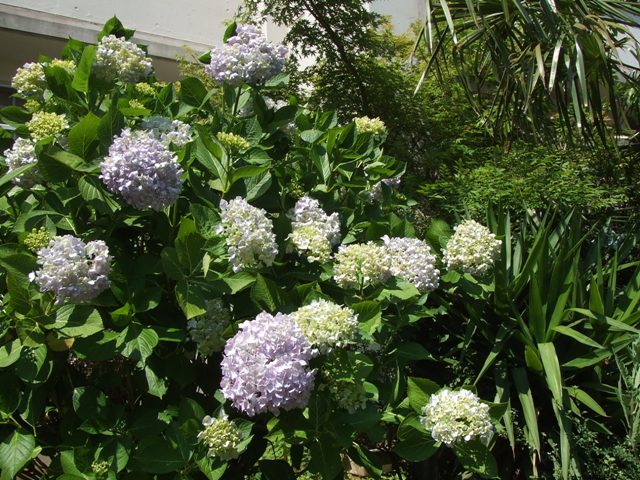 When hydrangeas start to bloom, the rainy season is going to start. From the middle of June to the middle of June, we have rainy season.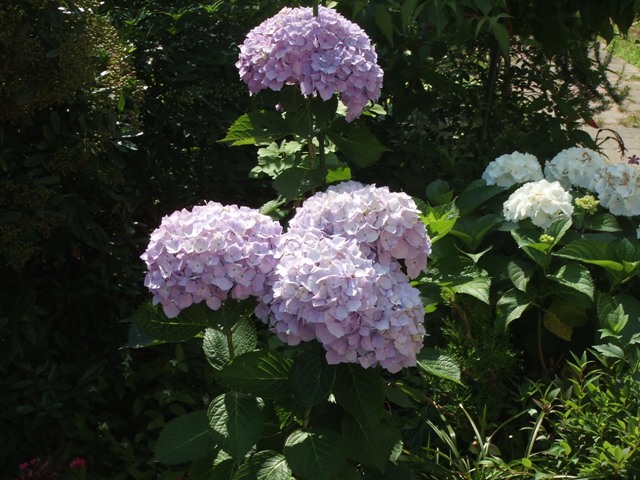 When the soil is acid, the color of the flower become blue.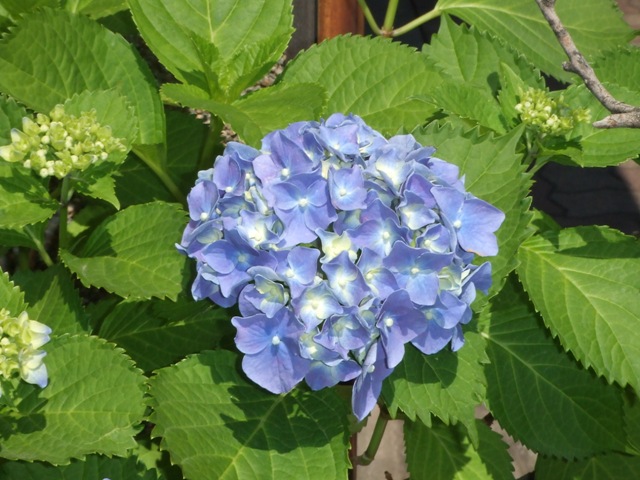 When it's alkaline, the flowers become pink.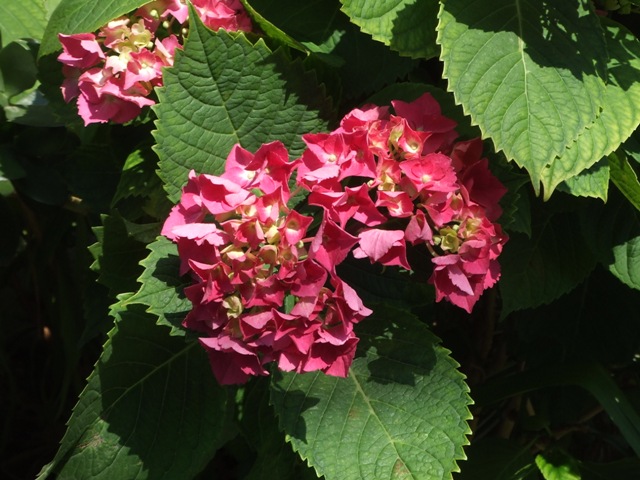 Maybe the soil is neutral, because the flowers are white.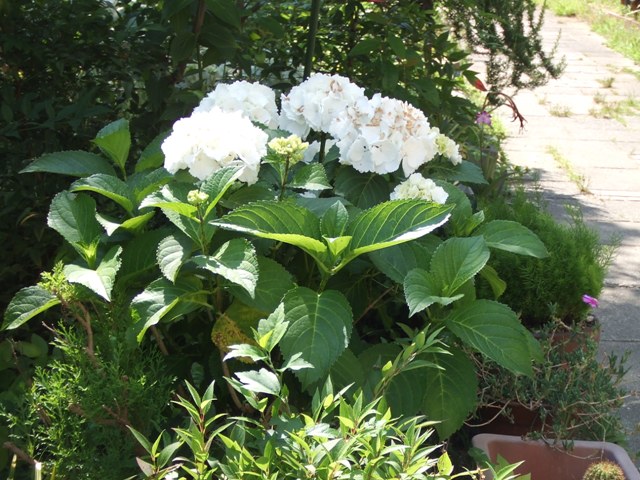 Pale pink and pale blue are mixed, but how???