Booths of Tezukayama Music Festival
2010年 06月 01日
Not only music, you can also enjoy various kinds of booths.
For example, if you want to eat something, you can choose from one of them, or from a lot more.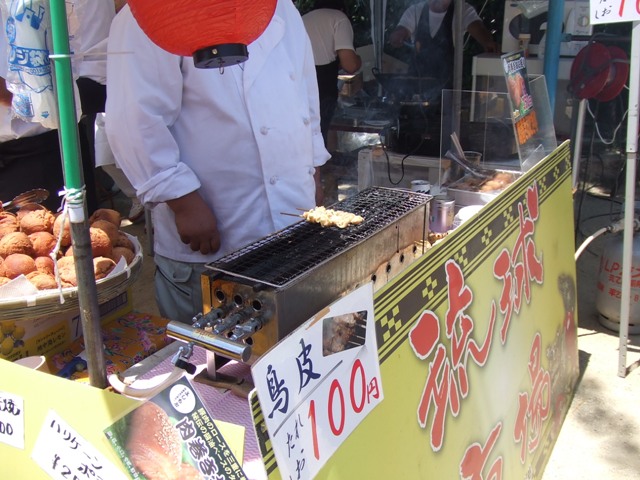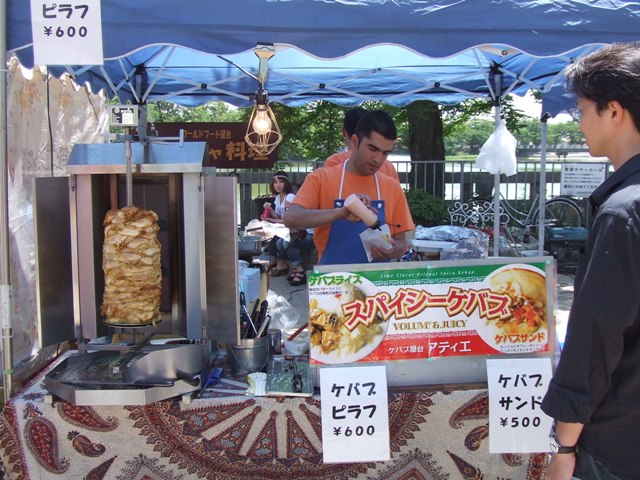 Yeah!!! Osaka's specialty, and every Osakan's favorite, TAKOYAKI!!!
"Tako" means octopus, and "yaki" means grill or fry.
He is a craftsman of art candy.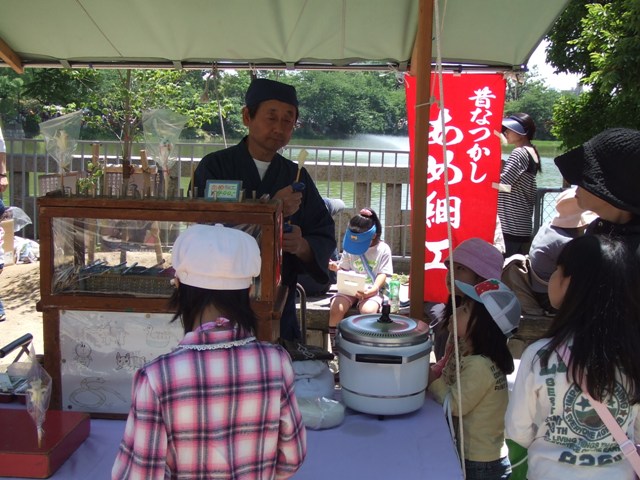 Tada!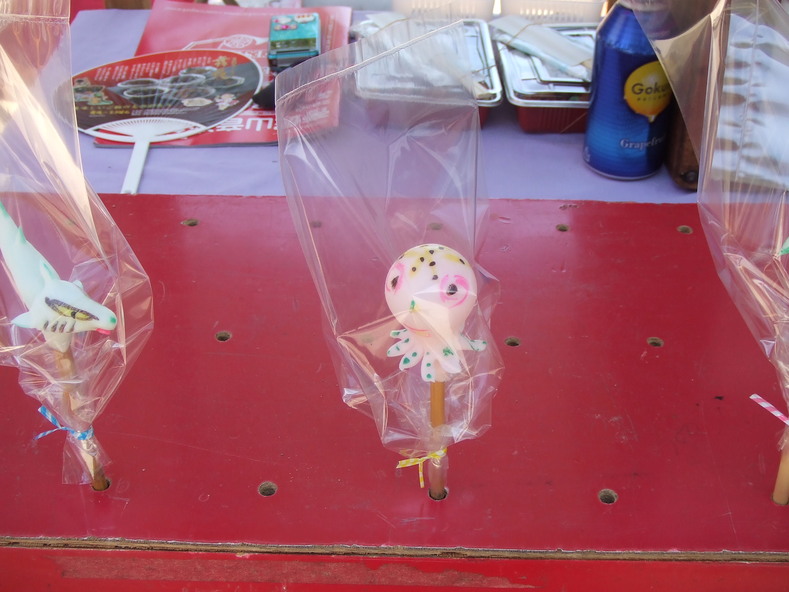 Here's a booth of traditional Japanese shoes.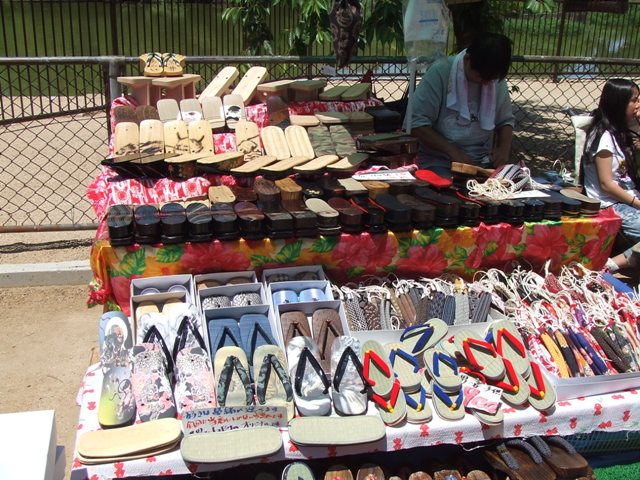 An artist's booth.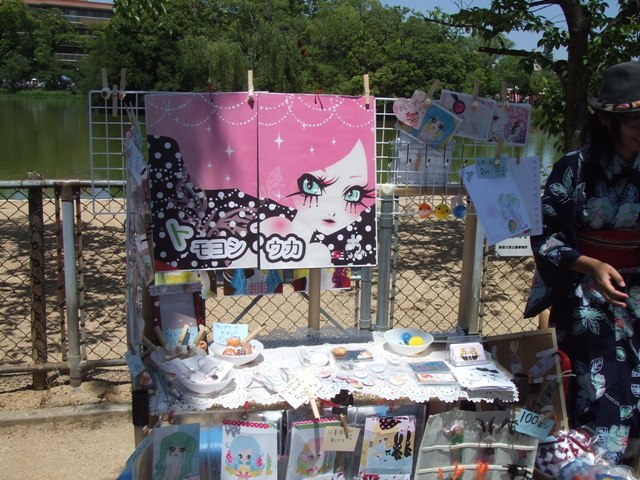 And more and more...