I went to Tezukayama Music Festival
2010年 05月 31日
There was Tezukayama Music Festival on May 29 and 30. I went see in my lunch break on Saturday, May 29. On both days, the weather was excellent.
There were three stages at Mandaiike Park.
At the entrance stage, the band of three girls "Stafy" was performing. They were good!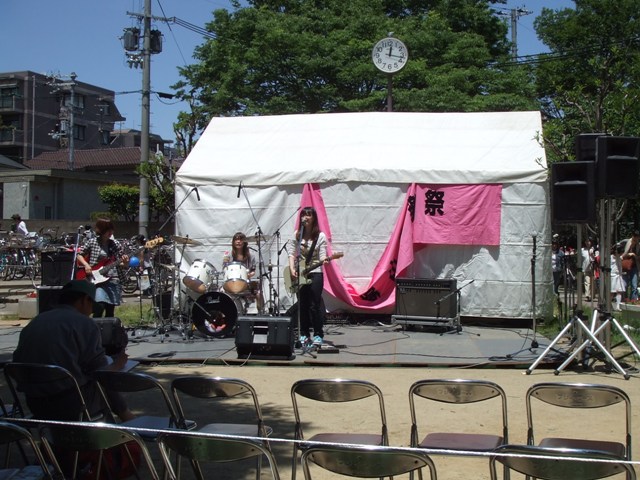 At the main stage, beautiful Chinese exercise style dancing was being performed.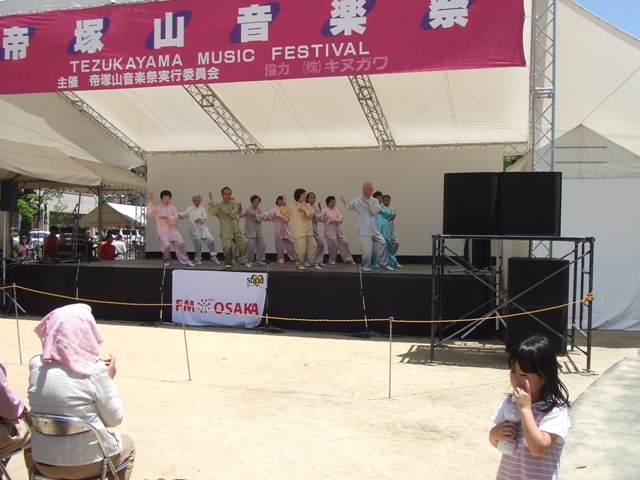 At the unplugged stage, Andes music was performed by Yamato & Amigos. They brought peaceful Andes atmosphere.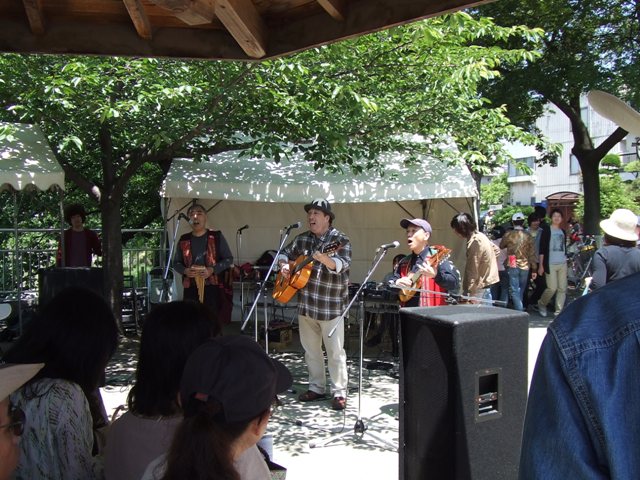 And….. behind the crowd, There was International students' caligraphy performance...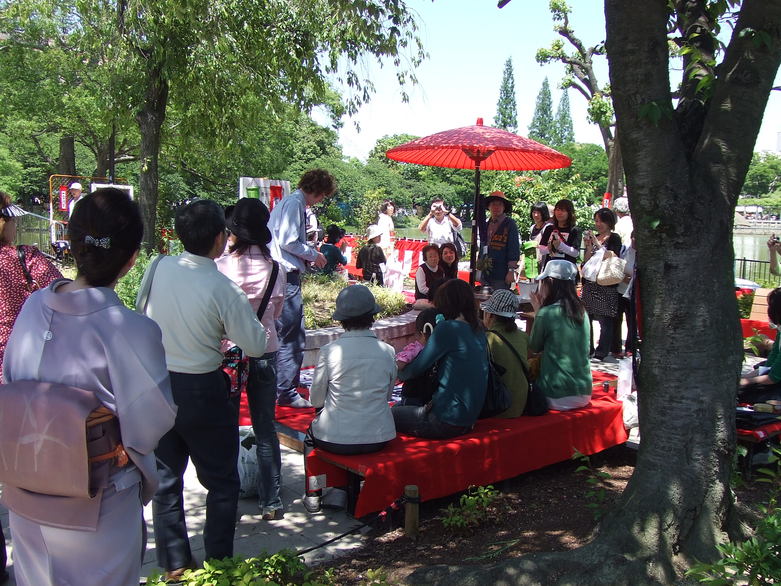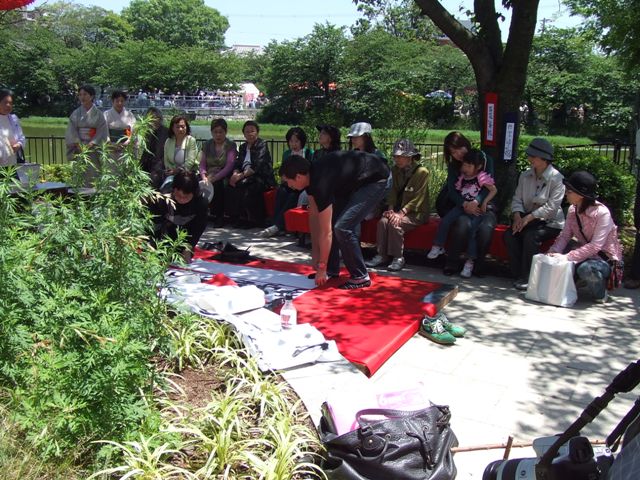 There were a lot more good performances. If you had two entire days to spare, you would have not been bored at all.
To be continued.