Power Spot??? Ohtoshi Shrine near Sumiyoshi Shrine
2010年 05月 16日
Next to Asazawa Shrine, there is "Ohtoshi Shrine". This shrine is for promoting the harvest, promoting business persons' money collecting, prosperity, and safe and happy families.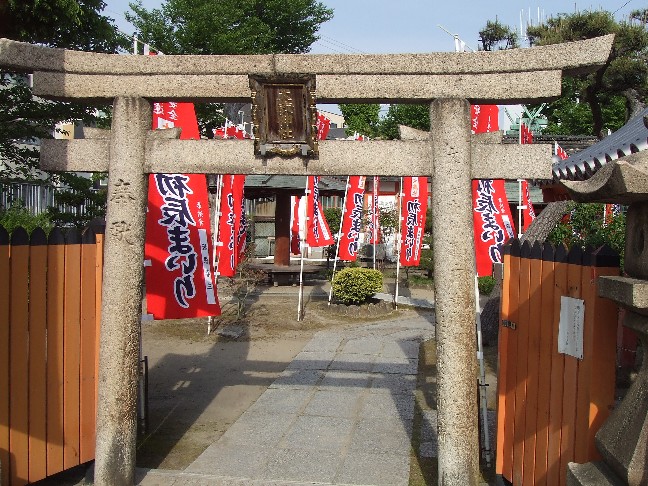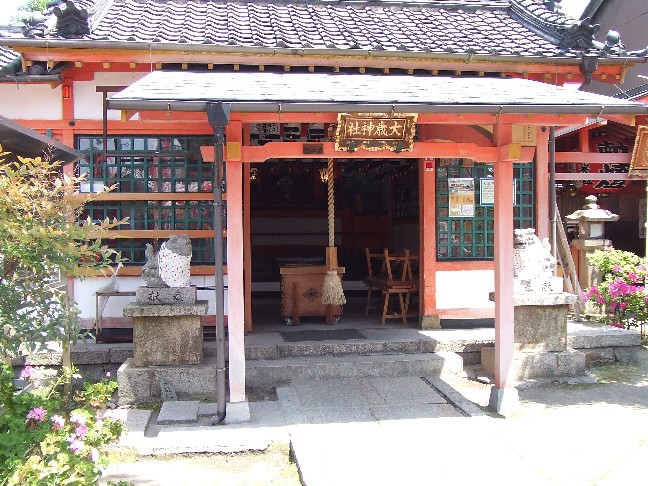 I see a lot of visitors these days. Recently, I have seen this shrine several times on local TV programs. It was introduced as a "Power Spot" as well as Sumiyoshi Shrine. Acturally these two small shrines are considered parts of Sumiyoshi Shrine.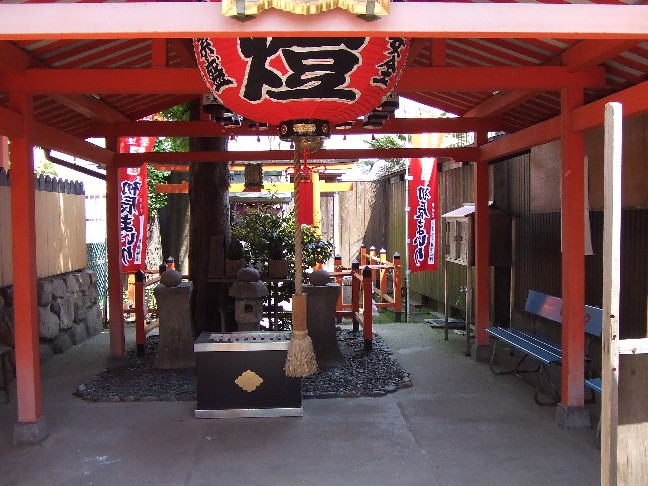 There are the stones called "Omokaru Ishi" Omokaru means heavy and light, and "ishi means stone. Omokaru ishi means a heavy and light stone and it doesn't make a sense
.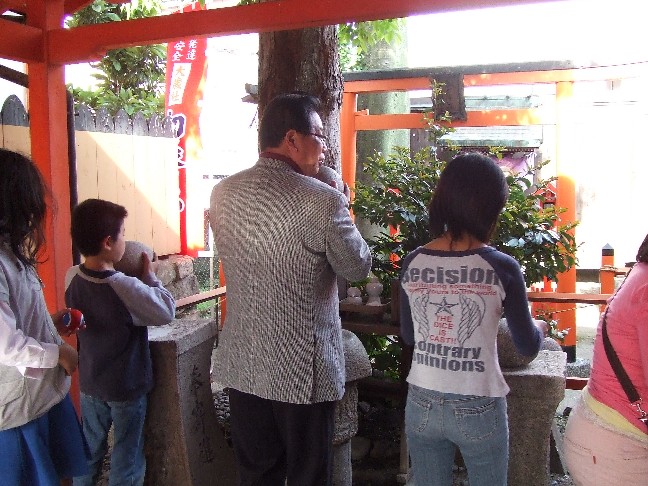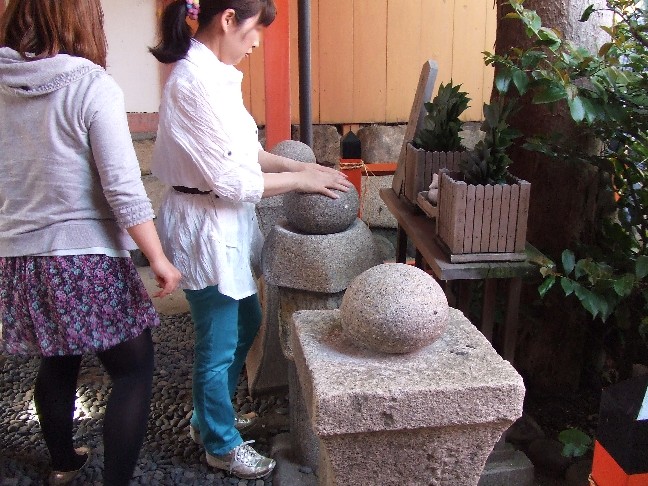 Here is how Omokaru Ishi functions. Hold one stone making a wish. If you feel the stone light, your wish will come true. If you feel the stone heavy, your wish won't come true.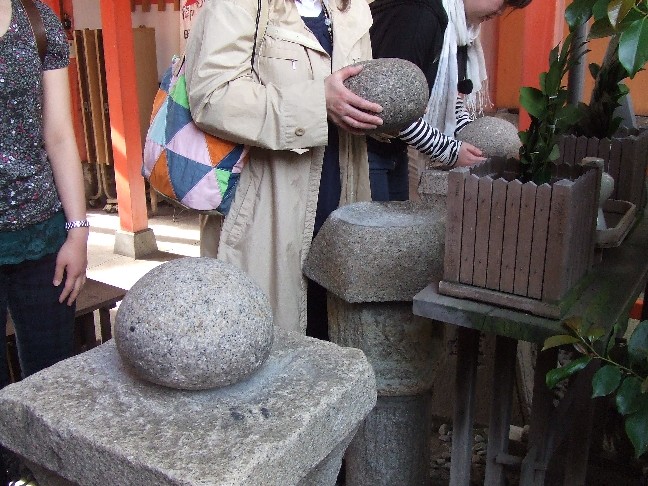 I tried. It was.......LIGHT!!!!
Why don't you come and try?