May 29 & 30 Tezukayama Music Festival
2010年 05月 15日
On the window of every store in Tezukayama area, you see a pink poster now.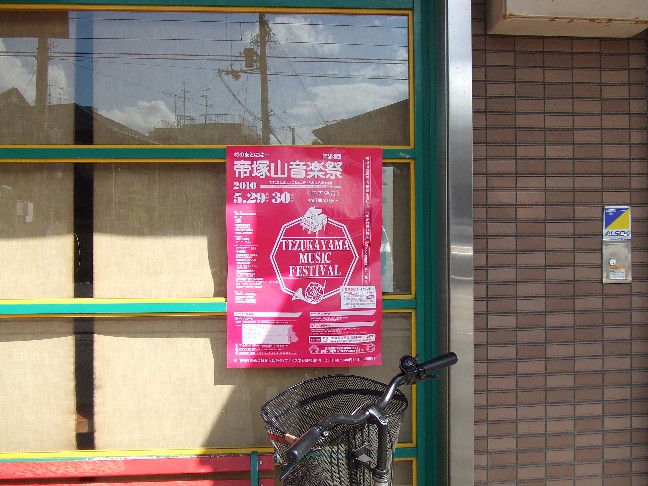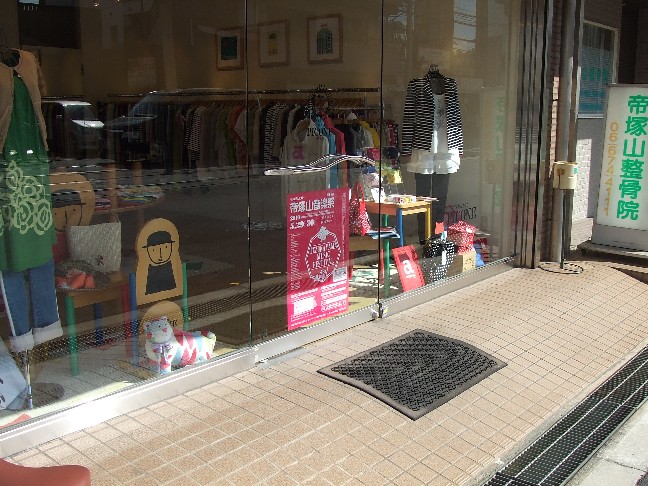 What is it about?
It is about annual 24th Tezukayama Music Festival.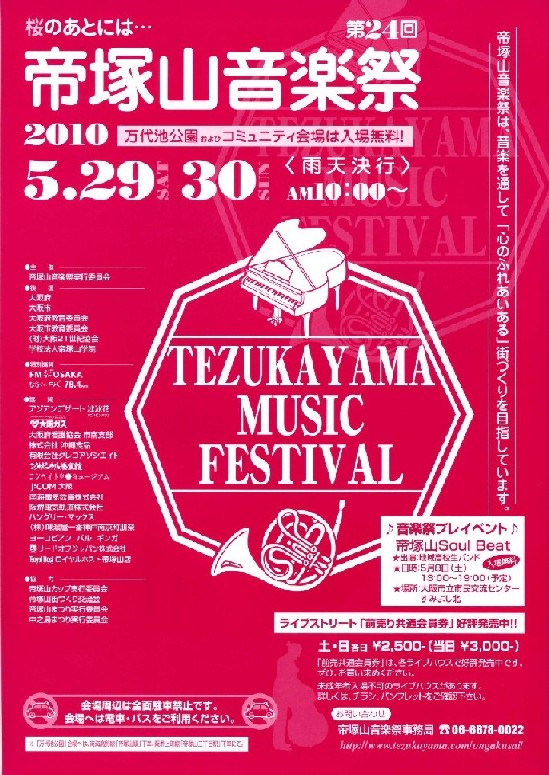 The festival will be in Mandai Ike Park which you can see a lot in my blog, from 10:00 am to 5:00 pm on May 29, Saturday, and May 30, Sunday, 2010.
There will be three stages in the park and admission is free.
If you want to listen to professional bands, the lives houses around Tezukayama have live concerts. If you want to buy tickets and know the details, visit the website http://www.tezukayama.com/ongakusai/
Come to Mandai Ike (or Bandai Ike) Park! It's going to fun!