May 20 - 24, 2010 Special Exhibition in Sakai City
2010年 05月 13日
Sakai City, next to Osaka City, is in Osaka Prefecture.
The history is very long. Above all, in the 15th and 16th century, it was very international and very prosperous.
Sen no Rikyu(1522~1591), a founder of Tea Ceremony was born and lived in Sakai in those days.
There is a special exhibition from May 20, Thursday, to May 24, Monday in 2010, 10:00am to 4:00p.m..(Nanshuji Temple is open from 9:00 am) at places which have strong relation to Sen no Rikyu.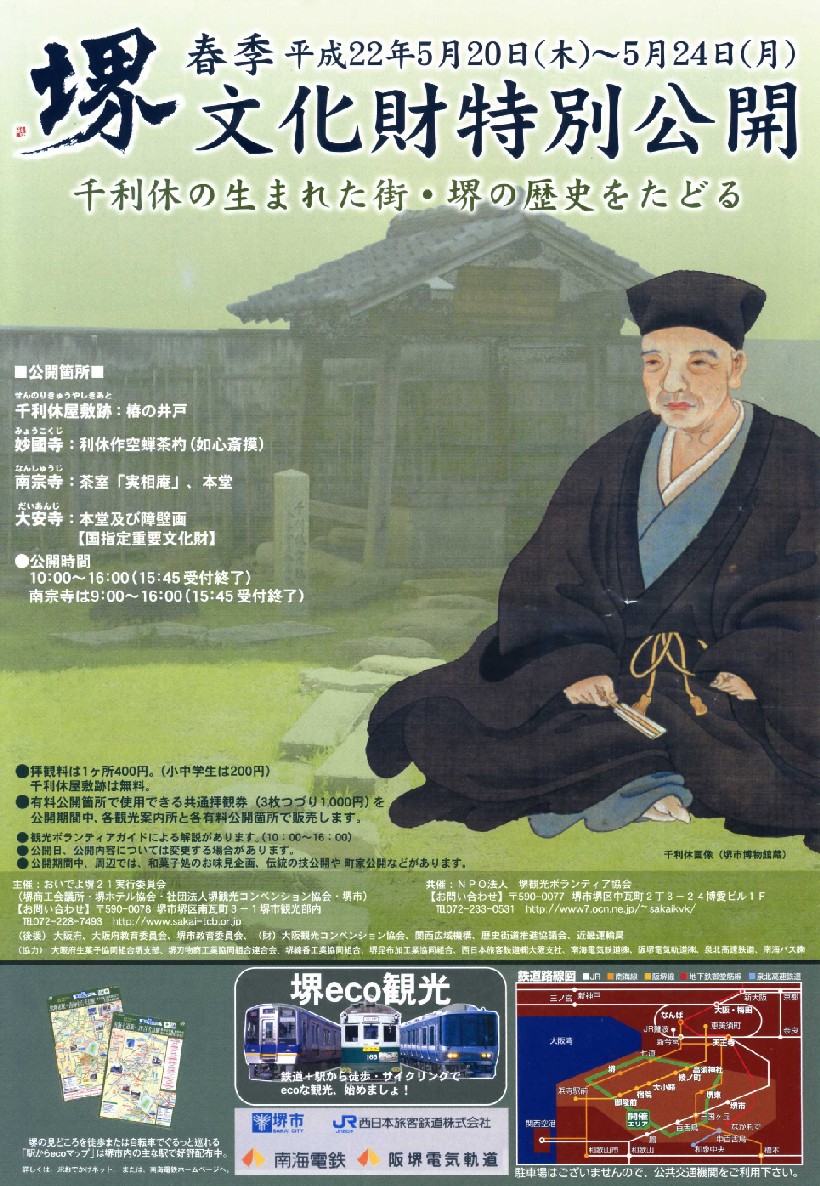 You can see treasures of Sen no Rikyu and treasures of those days, which are not open to the public in regular time, at the site of Sen no Rikyu' house, Myokokuji Temple, Nanshuji Temple, and Daianji Temple.
Except for the site of Sen no Rikyu's house, the admission fee is 400 yen at Myokokuji, Nanjuju, and Daianji. You can get multiple tickets for 1000 yen which are available at these three temples.
On May 20, 21, and 24, you will be served tea for additional 400 yen at Nanshuji Temple.
On May 22 and 23, you will be served tea for additional 400 yen at Myokokuji Temple.
Hankai Tram is convenient for these places. You can get a
One Day Pass called Teku Teku Kippu!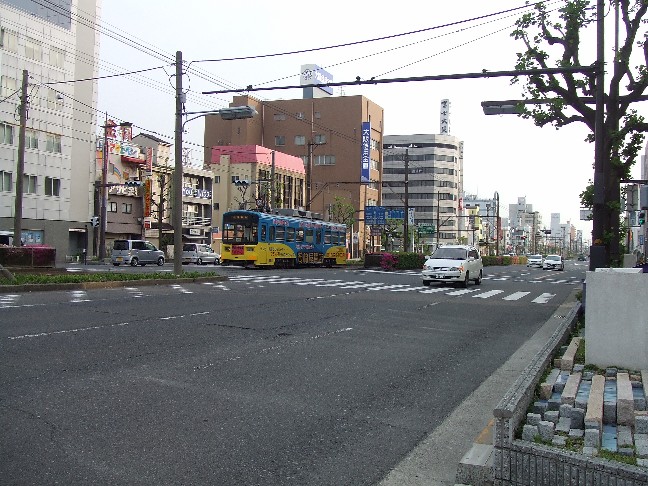 Hankai Tram has different atmosphere in Sakai City.
Red Star--- Nanshuji Temple
Yellow Star ---- Daianji Temple
Green Star --- The Site of Sen no Rikyu' house
Purple Star --- Myokokuji Temple