Deutzia Garden of Sumiyoshi Shrine is open now
2010年 05月 11日
Deutzia Garden of Sumiyoshi Shrine is open until May 31 between 10 am and 4 pm. This garden called "Unohana-En is open only for a limited period of time.
U of Unohana means a rabbit. There is a rabbit and a poem at the entrance of the garden.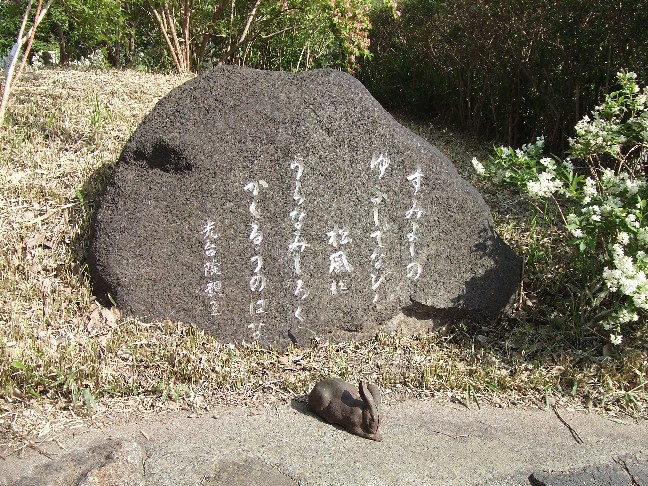 Deutzias are not as gorgeous as Azaleas, but they look cozy in small Japanese style garden.