May 9th ---- Sakai Oshoji & Shukuin Stations Cleaning Campaign
2010年 05月 02日
Hankai Line connects southern part of Osaka City and northern part of Sakai City. Financial problems of Sakai City part arise and there is a dispute whether the line of Sakai City part should be terminated or not. 
Of course, there would be many people in trouble if that kind of thing happen.
It has about a hundred year history. Of course, people don't want to lose such a precious heritage in Sakai City.
I've found this flyer.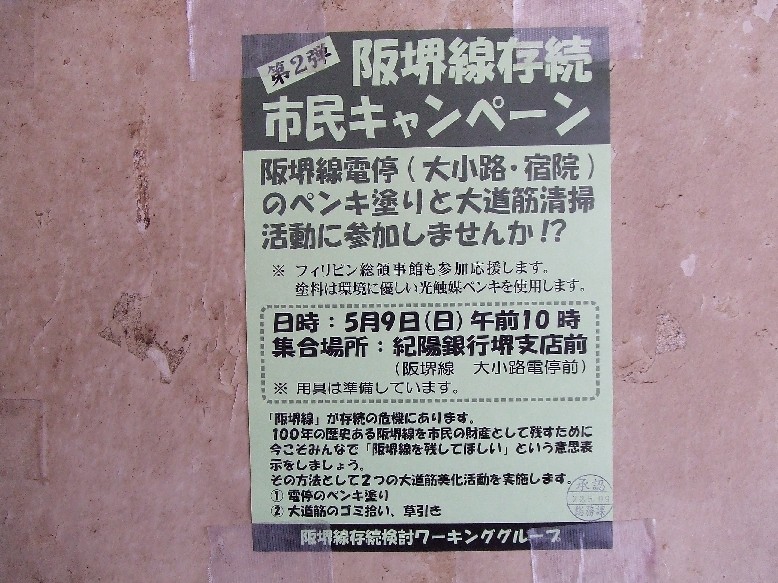 It's about the second civil cleaning campaign at Oshoji, and Shukuin Stations of Hankai Line to show the people in charge that we want Hankai Line to be preserved.
It also says Philippine Consulate cooperates for this event.
Here's the details:
Date and Time : May 9, Sunday, 2010 Starting at 10:00 a.m.
Meeting Place: In front of Kiyo Bank, Sakai Branch., across from Oshoji Station
Equipment will be provided.
What you will do is painting the stations or cleaning and weeding if you join this campaign.