Special One Day Pass for Southern Osaka Transportation
2010年 04月 23日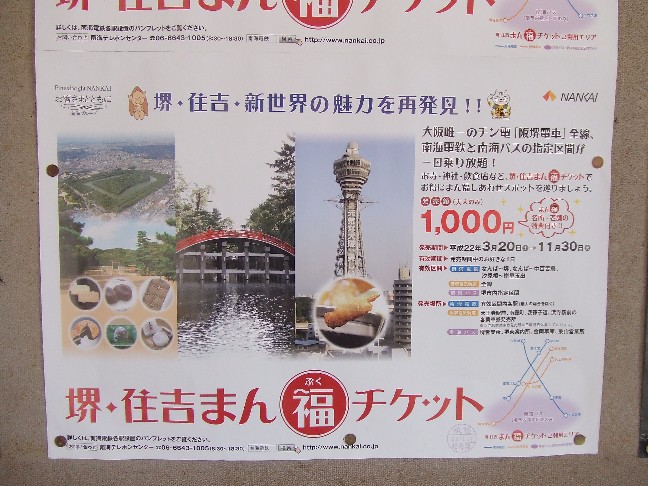 From March 20 until November 30, 2010, you can get a special one day pass called "Sakai Sumiyoshi Manpuku Ticket" for Nankai Lines, Hankai Line (tram), and Nankai bus for 1,000 yen.
You can use :between Namba and Sakai of Nankai Main Line, between Namba and   Nakamozu, and between Shiomibashi and Kishinosato-Tamade of Nankai Koya Line: all through Hankai Line, and designated stops of Nankai Bus.
You can also get a booklet about Sakai, Sumiyoshi, and Shinsekai, written in Japanese on purchase.
You can purchase at each Station of Nankai Lines, and box offices of Tennnoji Minami Kasumi-cho, Abikomichi, Hamadera Ekimae Stations and at some offices of Nakai Bus.