One day pass called "Teku Teku Kippu"
2010年 04月 20日
Fare of Hankai Tram is 200 yen one way in Osaka City, and 290 yen when you go across over the Yamato River and go into Sakai City. You want to pay to the tram driver when you get off.
There are many historical sights along Hankai Tram, and you can also see the actual Osakans' everyday lives. For tourists, I recommend to purchase called "
teku teku kippu
", which is one day pass, for 600 yen for an adult, and 300 yen for a child. You can purchase at the box offices at Tennnoji Ekimae Station, Minami Kasumi-cho Station, Abikomichi Station, and Hamadera Ekimae Station. Or you can also purchase from the driver when the tram is stopping.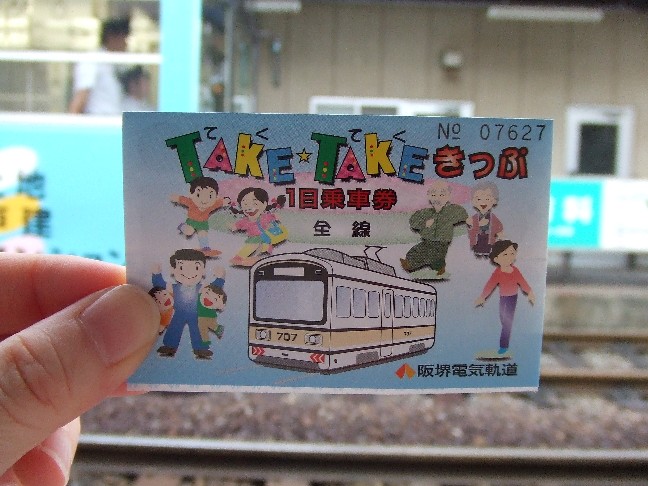 You need to open, and scratch the date you are riding inside.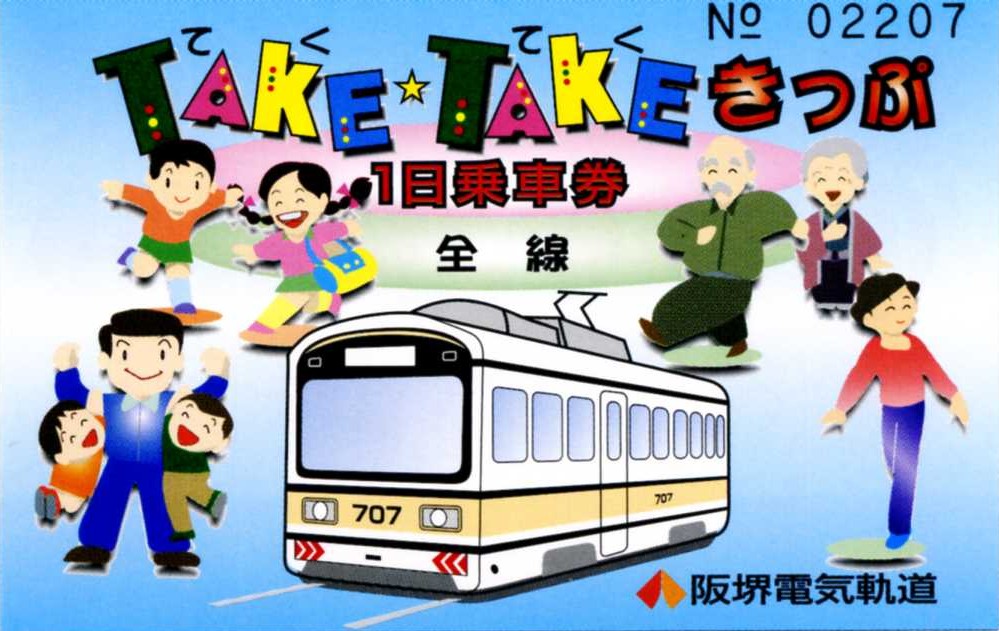 For example, today's date is April 20, 2010.
2010 A.D. is the 22nd year of Heisei(平成), so scratch 22 on the top.
Next, scratch 4 for April, the fourth month of the year, and scrach 20 for the 20nd day of April.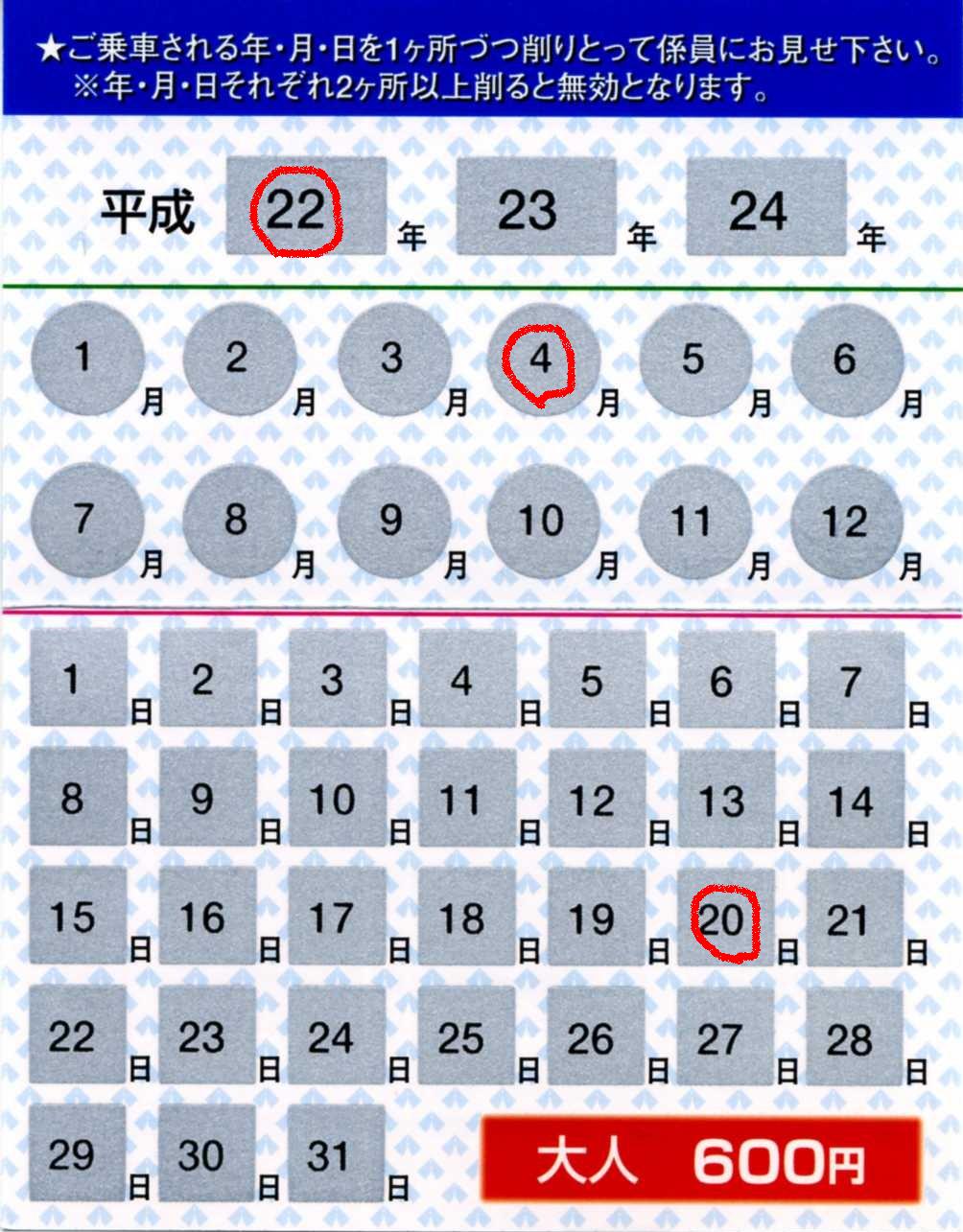 Be careful when you scratch. If you scratch double or more for each part, it is going to be invalid!
Show the inside of the card to the driver each time you get off.