Island of Mandai Ike
2010年 04月 05日
There are three small islands on Mandai Pond. The bridge leads to one of the islands.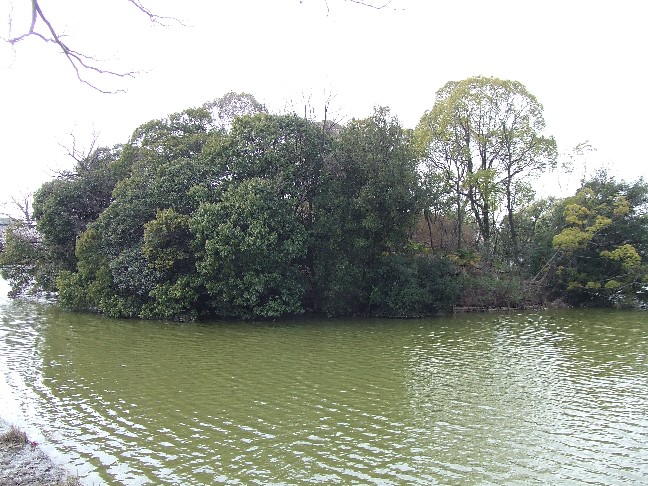 I went there for the first time, and found a small shrine which says "Furuike Jinja" which means old pond shrine. There is a legend that Shotoku Taishi(571?~622) who supported the Empress at that time, defeated the dragon at this pond. Maybe it has something to do with this small shrine, or maybe not.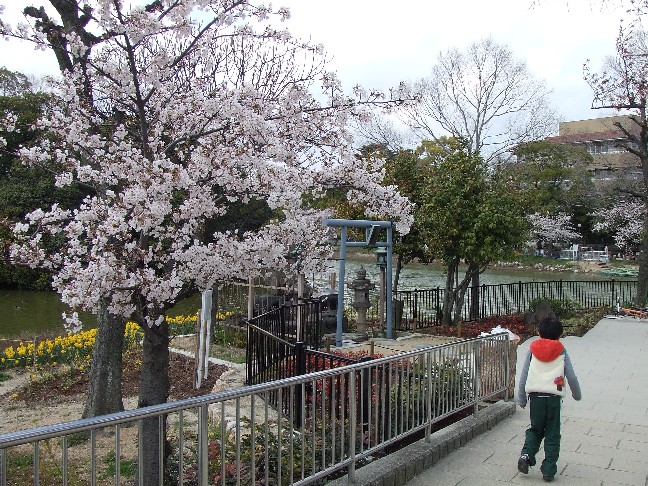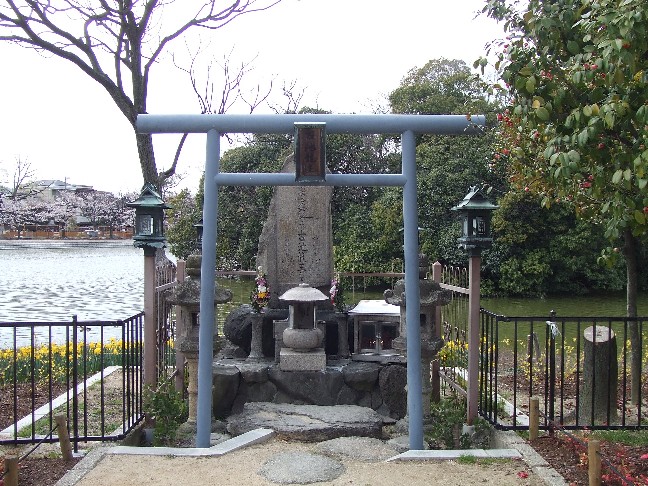 You can see turtles too!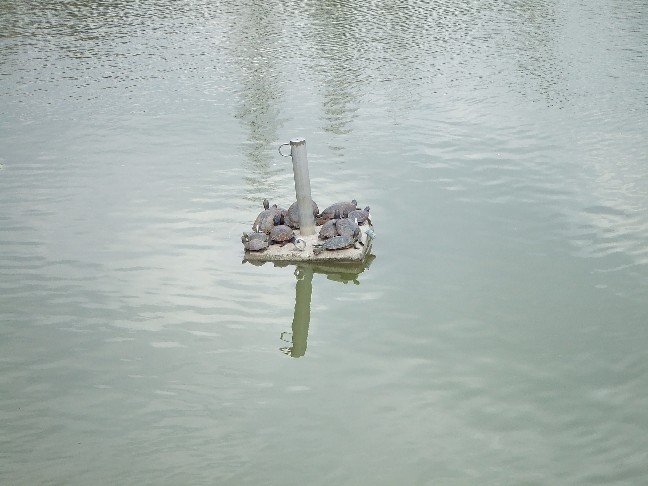 To go to Mandai Ike Park, get off at Tezukayama 3-chome Station of
Hankai
Uemachi Line. Go to the east. It is about three minutes walk from the station.